**All opinions expressed are 100% my own. I was not compensated for this post. I was given product for review purposes**
Come bake up "sew" much fun with the real-working Lalaloopsy Baking Oven! Bake sew many sweets in minutes; including cookies, mini-cakes and more!
The Lalaloopsy Baking Oven includes Lalaloopsy-themed baking pans, baking mixes, sprinkles, pan pusher, and recipe booklet. It also comes with 1 cake and 1 cookie mix!
Look for refill packs too!
When the oven is not being used to bake, it becomes the perfect size to use with your favorite Lalaloopsy dolls! "Sew" yummy!
Features:
1. Very first real working Lalaloopsy Baking oven!
2. Bake sew many yummy treats in minutes
3. Oven can bake cookies, mini-cakes, and more
4. When the oven is not being used to bake, it becomes the perfect size to role play with your favorite Lalaloopsy dolls
5. Includes Lalaloopsy-themed baking pans, baking mixes, sprinkles, pan pusher, and recipe booklet
When I was a kid, one of those toys that I always wanted, but never got, was an oven. How cool is it to get to bake your own treats when you are a kid??
Now that I am an adult, the big people oven is nice, but I still want to be a kid, and get my kid size oven!! Now I have one!!
The
Lalaloopsy oven
comes complete with easy to follow directions, all the utensils and tools you need, and comes with cake mix and cookie dough.
The kids couldn't wait to play with the oven, but I got to play with it first!!
The mixes are really simple to make. They only require water. The measuring spoons have the names of the measurements on them for easy use. The only thing I wished the oven set came with was a mixing bowl or two.
We started by making our cake. As I said, all we had to do was add water to the mix.
The cake took about 15 minutes in the oven to cook. I was very impressed with how bouncy it was, and how delicious it was. I did not expect something that was just powder a couple minutes ago could taste as good as it did!!
We had a slight mishap with the frosting that came with the cake (we added a little too much water, and after adding powdered sugar, it looked kind of icky,) so we just decorated the cake with the sprinkles.
I still think it came out nice!! My boys thought the cake was a little small for the 6 people who were here testing it out, but if this was just for one person, I would estimate that the cake is about the size of a standard cupcake. So plenty for any young child!!
The cookies we had another small problem with. The mold is a little tiny, and no matter what we did, we could not get the cookies to come out. So instead we made one big cookie, and divided it to share. The cookie was very yummy too!!
Over all I am very impressed with this oven. It was hot enough on the inside to cook the food properly, but it never got very hot on the outside. Kids will not get burnt while using it, and the oven doorways to insert and remove the food are small enough where little hands can not get into it.
With the holidays right around the corner, this would make a great gift for those little chefs (or big ones like me!!) on your Christmas list!!
How would you like to win one?? I am very lucky to be able to give one lucky reader their very own
Lalaloopsy Oven
!!
Enter below using the rafflecopter, and good luck!!
a Rafflecopter giveaway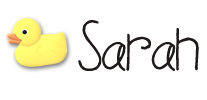 This post is written by
Sarah Coulsey
. She is a Wife, and Mother of two boys living in New England. This post may contain affiliate links.