This shop has been compensated by Collective Bias, Inc.
and
its advertiser. All opinions are mine alone. #Back2SchoolReady #CollectiveBias
My boys do not go back to school until closer to the end of August, but I know some kids are already going back!! It's hard to believe summer is almost over!!
Ben Jr was given a reading list from his teacher last year, of books his classmates love, and recommended books to check out over the summer. We have read quite a few of them. Doug and I have also been working really hard on reading, and have tackled quite a few ourselves.
I love to read, and could sit down for hours doing it. I want to show my kids how much fun reading can be, and how beneficial it is to keeping everyone's mind working top notch!!
During the school year, each month the teachers send home a scholastic flyer that we use to pick out some new fun reads. Now we get even more fun books thanks to
Kellogg's
!! In specialty marked boxes of Kellogg's products,
you can get a free book through Scholastic. Each family can collect up to 30 free books!! How cool is that!!
I recently made a trip to my local
Walmart
, and grabbed some of the specialty marked products. I bought some Froot Loops, Corn Pops, and Pop Tarts. All our favorite breakfast foods!!
You can also buy directly on Walmart.com and receive a free book from purchases made between 7/21/15 and 9/11/15. Simply click on the Buy Now button at
http://wm6.walmart.com/Kelloggs-Back-to-School.aspx
for a list of all eligible items. Ecommerce redemptions are made via receipt scanning. You can see all the details at the link above.
Don't forget that you have to redeem your codes for the free Scholastic books within 14 days of purchase (after you enter the code,) and the last day to enter codes is 3/31/16
. You can expect your books between 6-8 weeks, but most come much sooner!!
The boys couldn't wait to get home so we could pick out what books we were going to get, and they couldn't wait to snack on a pop-tart!!
We entered our code on the website, picked out our book, ordered it, and now our book is on its way!! In order to take part in the free book offer, make sure you have a Kellogg's Family Rewards Account.
The kids were very excited that we found a book about Walt Disney!! We are heading back to Disney World next month, so they thought that was so cool. They can't wait for the book to come in to learn all about the man who made the mouse!!
After we ordered our books, I wanted to show the kids how much more fun they can have and how important reading can be. I dug out a fun recipe that I found to make a tasty treat, and I had Ben and Doug read the recipe for me. We made corn pop treats!!
The recipe is very easy. All you need is:
6 Cups Corn Pops Cereal
10 oz bag of Marshmallows
Half a stick of butter
Sprinkles or candies to add a pop of color
Start by melting the butter on medium heat. Add the marshmallows and stir constantly until melted. Add sprinkles or fun candies to add a little color
Add the corn pops in and stir until the corn pops are all covered in the marshmallow goodness.
Pour the mixture into a buttered dish (to keep it from sticking) and chill for at least two hours!!
We actually found that we loved the taste more with the corn pops being warm!! They were really really yummy!!
When the kids finished reading and making the treats, they were really excited to try more recipes, and they asked if we could get more books about cooking!! They really enjoyed reading the recipes, and learning what all the terms meant!! I am glad that they are so excited about reading.
They also asked if we could donate some of the books to their classrooms this year in school. I said absolutely!! You can have the books sent free of charge to a school of your choosing with each redemption!!
My boys have very kind hearts, and they know that a lot of children are not as fortunate as they are. They love to donate toys, food, and even pet supplies. Now they can donate books as well!!
Do you have school age children?? How do you make reading fun??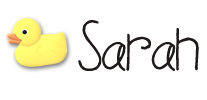 This post is written by
Sarah Coulsey
. She is a Wife, and Mother of two boys living in New England. This post may contain affiliate links.