My Husband and I just booked our next Disney vacation. We will be heading down in September for 5 days. We are very excited, and can not wait to go!!
I was asked by multiple people these common questions-
"Why do you always go to Disney?"
"How can you afford to go every year?"
"Why September?"
Then I get the negative comments-
"That's a waste of money."
"It is too expensive to go."
"Haven't you seen it all yet?"
So as a service to all of those skeptics out there who think I am nuts, I am going to answer your questions, and explain how we can afford to go every year, and why!! Plus I am going to break down how it is affordable for most people (I can't in good conscience say all.)
First lets answer the questions. Why do I always go to Disney World?
My first time going to Disney World was when I was 21. My Mother and Father in Law took Ben and I, and his two brothers and now wives. There were 8 of us total. We stayed at The Boardwalk Inn. This is a beautiful hotel right on the Boardwalk (ironic huh!!) outside of EPCOT. We spent four days in the parks, and then went on the Disney Cruise for three days. Now my in laws paid for this trip, so I do not know the costs, but I know it was expensive. It was a beautiful and fun trip. We had a great time, and after that I was hooked. So hooked that we went to Disney on our Honeymoon the following year!!
Disney has something for everyone. Kids of all ages!! If you like roller coasters, they have those. If you like shows, they have those. If you like just sitting on a bench, they have those. Honestly if you tell me what kind of attractions you like, I would be able to name at least 10 you would love in Disney. There is constant entertainment to see and do. You really can not get anything like it anywhere else. We have been to other amusement parks, and they just don't compare. You could spend one week in Disney World and not see everything. Every time we go, there is multiple new shows and attractions to see. Even after going 13 times, there is still new things to see each time.
How can we afford to go every year?
As I said before, Ben and I together have been to Disney World 13 times. We have tried all different ways to get there, and to enjoy our time. For our honeymoon, we used a travel agent. By far for us, this was the worst way to spend our money. It cost us a lot more then if we had booked it ourselves, and we didn't even have food included!! Not worth it to use a travel agent in my opinion.
In 2004 we went with my family (7 adults) and we stayed part of the time off property. We have tried this a couple of times since. It is great to get to see other parts of the Orlando area, but cost wise, it wasn't worth it. The hotel outside of Disney cost us about $50 a night. That's great right? If you stay at a Disney resort, the value resorts are about $85-$120 a night. Here's where Disney is the better option. When you stay off property you have to rent a car. Because there was 7 of us, we needed a mini van. That was around $300 for the week. Then add in gasoline ($100 for the week,) and parking fees in the parks ($15 or so a day.)
Off property with the hotel, rental car, gasoline, and parking fees cost us about $800. If we had stayed on property, we wouldn't have to drive (Disney picks you up at the airport, brings you everywhere inside the resort, and brings you back to the airport!!) The cost for the 7 days would have been around $600. That's $200 in my pocket.
Now do you see why Disney Hotels are better!!
We have also found that flying is a better option for us as well. This really depends on where you live. I am in Massachusetts. We always fly Southwest (usually cheapest flights, and no charge for luggage!!) The best flight is early in the morning (usually around 7 am,) and a direct flight. You land in Orlando at around 10 am, get to the parks around 1 pm, and you get to enjoy most of the day. If you live within a couple hours drive, then driving maybe better for you. I would still stay on property, and park your car at the hotel. It is free, and you can take full advantage of Disney's transportation.
Most years, Ben and I travel to Disney World in September or October. This is Disney's off season because kids are back in school. You can get amazing deals on vacation packages. We have gotten free meal plans before, and this year we received 25% off our hotel bill.
Now let me give you a break down of our current trip expenses-
Airfare for 4 people. Non stop each way $896 total.
Disney vacation 5 days, 4 nights with meal plan (2 quick serve meals a day for three days) $2112.75
Total $3008.75
You divide that by 4, and each person is spending about $750 for 5 days of fun. I know, it still sounds like a lot.
Let me try to explain another vacation we took not too long ago. My Mother in law and Aunt in law wanted all of us to spend a week together at the beach in Maine. They rented a house big enough for all of us to stay in (there were 24 of us I think at the time.) The house cost about $10,000 for the week. Now it included furniture, sheets and the bare basics, but it did not include things that you take for granted like toilet paper or toiletries like you get in hotels.
What it also didn't include was food, or any sort of attractions. Yes the beach was right outside (which was terrific,) but there were no rides, shows, etc.
We spent the week taking turns cooking. Each individual family was required to cook one night. It helped cut down the costs on food, which was great, but you are still paying to feed 24 people. Ben and I had made turkey stroganoff, and prepared a lot of it before hand. I would say that meal cost us about $175 roughly. Not too bad, but again, we had to cook it. Each family also took care of their own breakfast and lunches. All in all for the week, we probably spent about $350 on food that we prepared.
We drove to Maine, so the travel expenses were not terrible. We spent about $100 in gas and another $15 or so in tolls. So if you break down this trip to the cost per person, we spent about $417 per person to stay at the house for the week. Then add in the food, travel, and tolls, and this trip roughly cost Ben and I $2118. Now please do not think I am knocking this vacation. We had a terrific time, and being with family was very important. I just wanted to show you a comparison between a Disney Vacation, and what would be classified as a simple Beach Vacation.
Do you see now where I am going with why Disney is not as expensive as you may think?? If you run the numbers and determine how much your last vacation cost you, and then figure out a Disney vacation price, you will see they are not that different.
Of course you could go the extremely expensive Disney way. You could stay at the Deluxe resorts, buy the most expensive meal plan, etc, which would cost a ton. If you book the more frugal way, like we do, you still have an awesome time at a fraction of the cost.
I hope this helps to appease some of the anti Disney folks out there.
I will leave you with this one piece of advice that my parents have told me all through out my life, "Don't knock it until you've tried it!!" Price out the vacation yourself and go to Disney World at least once. I bet you will be pleasantly surprised!!
If you have any questions, you can ask them here, and I will answer the best I can!!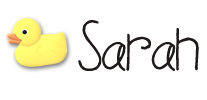 This post is written by
Sarah Coulsey
. She is a Wife, and Mother of two boys living in New England. This post may contain affiliate links.