This shop has been compensated by Collective Bias, Inc. and its advertiser. Readers must be 18 years of age or older. All opinions are mine alone.
#bluPLUS
#CollectiveBias
I know a lot of smokers, and one of the top complaints about smoking is the smell. My neighbor has been smoking for many years; and his wife hates the smell. I mean HATES the smell. It lingers on your clothes, in your car, in your home, and even in your hair and on your skin.
Recently my neighbor (his name is Ben) started using the
blu PLUS+
e-Cigs
. I asked him how he liked it so I could learn first-hand how they work, and if his wife is a much happier lady!!
The first thing Ben said was "I love it!!" He said it is perfect for him. He likes the fact that he can smoke as much as he wants without any waste. With regular cigarettes, he had to smoke the whole thing, or waste it. Now if he needs just one quick drag, or if he only has a minute for a break, he can smoke just a couple drags and go. No waste.
The second thing he loves about the blu PLUS+ is that the flavors are terrific. He has used the Classic Tobacco, Magnificent Menthol, Peach Schnapps and I just got him Vivid Vanilla, and Pina Colada. Out of all the flavors, his favorite is the Peach Schnapps. The flavors are just the right amount. Not too over powering, and not so weak you can't taste them. With a wider variety then just regular cigarettes, Ben is much happier!!
I went onto
blu's site
to order Ben some more tanks, and the ordering process is extremely easy. At the top of the site is the Store tab. Click on that, and you can purchase complete kits, just tanks, and disposables. You can also find a store near you as well. I clicked on the tanks link, added the two flavors I wanted to my cart, checked out and went!! The tanks arrived just a couple days later. Fast and easy!!
My next question for Ben was "How hard is it to use?" He explained how and I am amazed at how easy. When you receive the blu PLUS+ Xpress Kit, you receive two tanks, the e-Cig, and the USB Charger.
The e-Cig has enough charge to get you started. All you have to do is screw in the tank to the e-Cig.
To charge the e-Cig, you unscrew the tank, and screw in the USB port. Then connect to your computer.
Simple and easy to use!! I am very impressed with this device, and the fact that it has a one year warranty. If for any reason your e-Cig stops working, you can return it through the blu site, and they will ship you a replacement with-in 48 hours.
blu also has a terrific rewards program. The blu Nation Rewards program
offers
free stuff just for buying blu! In the Xpress Kit that I got, I received a $10 off coupon for tanks, and points to put towards free stuff!!
Now the most important question, I have yet to answer. How is the smell?? According to Ben, his wife has had no complaints over that smell (lol maybe other ones though!!) Ben says there is no smell that lingers, and even when he uses the device in the house, the smell that comes out of the e-Cig actually smells nice.
So to give you the cliffs notes, the e-Cig is easy to use, tastes great, smells good, and is very reasonably priced. Right now, the blu PLUS+ Xpress Kit is bundled with a free pack of flavor tanks. This means that the bundle includes $30 worth of products for only $14.99! That is a really good deal, especially considering you get on average 550+ puffs per tank!!
To learn more about blu, you can visit them on
Facebook
,
Twitter
,
Instagram
and
Pinterest
. That way you can learn about new flavors and deals as soon as they are released!!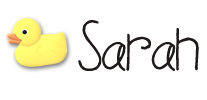 This post is written by
Sarah Coulsey
. She is a Wife, and Mother of two boys living in New England. This post may contain affiliate links.