Join All the Characters You Love in a Delightful New Adventure!
THE SEVENTH DWARF
Featuring All-Star Voice Cast of Peyton List, Norm Macdonald, Nina Hagen and Joshua Green
HIGHLY ANTICIPATED CG-ANIMATED MOTION PICTURE
ARRIVES ON DVD AND TWO-DISC BLU-RAY™ 3D COMBO PACK
(WITH 2D BLU-RAY + DVD + DIGITAL COPY)
IN STORES EVERYWHERE AND AVAILABLE ON VOD
AUGUST 18, 2015

FROM SHOUT! FACTORY
This summer, venture into the wondrous world of Fantabularasa Castle and be spellbound by the exciting adventures of
your favorite storybook characters
in THE SEVENTH DWARF. With an exceptional voice cast of Peyton List (Disney Channel series BUNK'D, Jessie and Diary of a Wimpy Kid), Norm Macdonald (The Middle, Saturday Night Live),
internationally renowned singer and actress
Nina Hagen
and newcomer Joshua Graham, this new CG-animated motion picture is a hilarious mash-up of the best classic fairytales, packed with beloved storybook characters, non-stop laughs and toe-tapping songs! Directed by Harald Siepermann (Tarzan, Enchanted) and Boris Aljinovic, THE SEVENTH DWARF is a wonderfully magical movie adventure for the whole family.
On

August 18, 2015

, Shout! Factory is proud to present THE SEVENTH DWARF
on two-disc BLU-RAY™ 3D Combo Pack, on DVD and available on VOD. The Blu-ray 3D Combo Pack allows viewers to enjoy THE SEVENTH DWARF on the platform of their choice and includes spectacular movie presentation on Blu-ray 3D and 2D, DVD and a digital copy of the movie. Enhancing both editions of the film are sing-alongs, character profiles and a downloadable Royal Birthday invitation as bonus features. THE SEVENTH DWARF can also be seen in select theaters in Los Angeles and New York on

July 31, 2015

.
Join all seven dwarfs for an adventure as big as they are small!
It's the eve of Princess Rose's 18th birthday. Everyone in the kingdom has come to Fantabularasa Castle to celebrate including Snow White, the Seven Dwarfs, Cinderella and Red Riding Hood. But just before the stroke of

midnight

Bobo, the youngest dwarf, accidentally pricks the finger of Princess Rose (a.k.a. Sleeping Beauty) with a cursed needle and sends the kingdom into a century-long slumber! To find Rose's true love Jack to save her with a kiss, Bobo and the other six dwarfs must go on a treacherous journey, face a fiery dragon and outwit the jealous, scheming and evil witch, Dellamorta!
Movie Runtime is 88 minutes. MPAA Rating: PG. For more information on The Seventh Dwarf, please visit
www.seventhdwarfmovie.com
THE SEVENTH DWARF
Two-Disc Blu-ray 3D Combo Pack
contains the feature presentation on Blu-ray 3D and 2D, DVD and a Digital Copy of the film
, as well as
the following special features:
·
Downloadable Royal Birthday Invitation
THE SEVENTH DWARF
DVD
contains the following bonus features:
·
Downloadable Royal Birthday Invitation
About Shout! Factory
Shout! Factory, LLC is a diversified multi-platform media company devoted to producing, uncovering, preserving and revitalizing the very best of pop culture. Founders Richard Foos,
Bob Emmer and Garson Foos have spent their entire careers sharing their music, television and film favorites with discerning consumers the world over. Shout! Factory's DVD and Blu-Ray™ offerings serve up feature films, classic and contemporary TV series, animation, live music and comedy specials in lavish packages crammed with extras. Shout's audio division boasts GRAMMY®-nominated box sets, Broadway cast albums, new releases from storied artists, lovingly assembled album reissues and indispensable "best of" compilations. In addition, Shout! Factory maintains a vast digital distribution network which delivers video and audio content to all the leading digital service providers in North America. Shout! Factory also owns and operates Timeless Media Group, Biograph Records, Majordomo Records, HighTone Records and Video Time Machine. These riches are the result of a creative acquisition mandate that has established the company as a hotbed of cultural preservation and commercial reinvention. Shout! Factory is based in Santa Monica, California. For more on Shout! Factory, visit
shoutfactory.com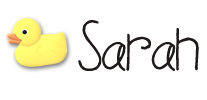 This post is written by
Sarah Coulsey
. She is a Wife, and Mother of two boys living in New England. This post may contain affiliate links.