INTRODUCING THE "WAGS" (WIVES AND GIRLFRIENDS OF SPORTS STARS) FROM E!'S NEW SERIES PREMIERING TUESDAY, AUGUST 18TH AT 10:00PM ET/PT
Los Angeles, CA – July 7, 2015 – E! takes a wild ride into the world of some of today's hottest professional athletes from the perspective of the women who stand by their side, otherwise known as WAGS (Wives and Girlfriends of Sports Stars). These WAGS are playing the most competitive sport out there: getting and keeping that pro-athlete man. As part of an elite, exclusive group, the WAGS are close friends who are bound together by a strict hierarchy, unspoken rules and plenty of drama – and those who have the coveted ring and a husband with a contract are the ones with all the power! As in sports, this game is all about getting that "W" and this pack knows how to play the field… Jump into the competitive, fast-paced, glamorous world of "WAGS" when the new series premieres on E!
Tuesday, August 18th at 10:00pm ET
/PT.
The WAGS life has plenty of perks, but the diamonds and mansions don't come easy. These women are constantly strategizing and fine-tuning their playbooks to keep their place in the line-up among the other WAGS, and to maintain the high-profile celebrity lifestyle that comes along with that role. In this 8-episode series, E!'s WAGS are faced with tough decisions as players change teams, forcing some to decide whether or not to uproot their lives and move across the country. Additionally these women are constantly working to find ways to balance their own careers and interests with the demands of their partner's sports schedules. And while one WAG is planning her magical wedding, another one's fiancé is getting cold feet. E!'s WAGS are bonded together by long-time friendships, but rank has its privileges in this group and the competition to rise to the top and be "queen" of the WAGS brings plenty of drama.
Get the stats on E!'s "WAGS:"
Sasha Gates
Sasha is the queen WAG of the group, married to a 5-time All Pro Player from the San Diego Chargers who has a multi-million dollar contract. She was featured in music videos until she met her husband, but now she's a doting wife and mother to a little girl with another one on the way. However, Sasha still has her own interests as she starts looking into a music career. She also has a children's clothing line called Wittle Ones, with best friend/business partner Autumn Aijrotutu, which features cute football clothes for kids.
Autumn Ajirotutu
Autumn met Seyi Ajirotutu of the Philadelphia Eagles in college, and the two are now married with twin girls. After leaving the San Diego Chargers, Seyi recently signed with the Eagles and now Autumn is faced with having to decide whether to uproot her family and turn her life upside down to move to Philly. Autumn has always loved to party and is finding it difficult at times to transition from that life to being a new mom.
Barbie Blank
Barbie is engaged to Sheldon Souray (most recently of the Anaheim Ducks) and the two are actively planning their January 2016 wedding in Cabo! Barbie is a former WWE Diva known as "Kelly Kelly," who made her debut at only 19 years old. She performed from 2006-2012, which included being the Diva's Champion in 2011. As a former athlete herself, she's not a "typical" WAG, but with the pending wedding, Barbie is very excited to move up the hierarchy chain and legitimize her WAG status.
Ashley North
Ashley North is a WAGS descendant (her father was a Major League Baseball player who played for the SF Giants, Oakland A's and Chicago Cubs), who gets a lot of great advice from her dad on how to navigate this competitive world, including an emphatic warning not to date athletes! However, Ashley chose not to heed his advice – she has been with Dashon Goldson of the Washington Redskins for over 11 years and the two have a young daughter together named Charly. They have been engaged for a year, but Dashon's hesitation with locking in a wedding date is a serious cause for concern. Outside of her "role" as a WAG and mother, Ashley is trying to balance her own career as a celebrity stylist whose clients have included Kevin Hart, Justin Bieber and J Cole among others.
Nicole Williams
Nicole has been dating Larry English of the Tampa Bay Buccaneers for four years now, and she is ready for that ring! She is a gorgeous, successful working model who is always on the road traveling for jobs, having modeled for Old Navy, Gucci, La Senza, Macy's and more – she was even tapped to appear in Robin Thicke's "Treats" video. While she prides herself with having her own life, Nicole tries to keep Larry on a short leash as she struggles with the "jersey chasers" who follow these NFL players everywhere they go!
Natalie Halcro and Olivia Pierson
Natalie and Olivia are gorgeous, cousins and best friends who launched a beauty and fashion blog together that proved to be so successful, they are taking it to the next level – but mixing family and business is always a challenge! Natalie's boyfriend is Shaun Phillips who has played for the Denver Broncos, Tennessee Titans and Indianapolis Colts. They have been together for 2 1/2 years and while Shaun is looking to take things to the next level, Natalie is very independent and has to figure out how to balance this relationship with her own career plans, especially now that she has reached "Instafame" with a million Instagram followers! Olivia is single and a hopeless romantic, but will only dates athletes. She has been linked to players from the Denver Broncos, San Diego Chargers and Los Angeles Clippers!
Don't miss a minute of the action as E! gives you a front row seat to the real competition when WAGS premieres
Tuesday, August 18th at 10:00pm ET
/PT. And be sure to follow the show
handle @WAGSonE and join the conversation using the hashtag #WAGS.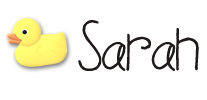 This post is written by
Sarah Coulsey
. She is a Wife, and Mother of two boys living in New England. This post may contain affiliate links.