**All opinions expressed are 100% my own. I was not compensated for this post. I was sent product for review purposes.**
Companies only have a chance at true greatness when they are driven by a mission. Our mission is to revolutionize food and make healthy eating fun.
Quest Bars
were created from a simple idea: healthy food should taste amazing with zero compromises. We set out to deliver something that no one had done before and believed that with enough hard work and innovation food could be delicious and good for you. People eat for enjoyment rather than sustenance. That's why Quest is driven to engineer foods that don't compromise on taste or nutrition.
Ben and I are trying to eat better, and set good examples for our kids. No one really needs a cookie, no matter how many times my 6 year old says so!!
Ben and I have been working out at the gym, and we just bought a treadmill to exercise at home with. We have been doing really well at it. Unfortunately I haven't lost much weight, but I am a lot stronger!!
Quest protein chips
are not only delicious, but are packed with protein and very little carbs to make snacking no longer a sin!
Each bag has 21 grams of protein and only 5 grams total carbs!! You have five flavors to choose from- BBQ, Cheddar & Sour Cream, Sour Cream & Onion, Salt & Vinegar, and Sea Salt. My personal favorite is BBQ, and Ben loves the Sea Salt chips.
Quest has other terrific products to snack on with out feeling guilty. You can choose between Protein Bars, Powders, Cravings Peanut Butter Cups, and Quest Pasta!!
If you are looking to better yourself, and avoid junk food snacking, give Quest a try!!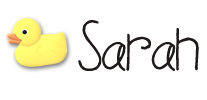 This post is written by
Sarah Coulsey
. She is a Wife, and Mother of two boys living in New England. This post may contain affiliate links.