This shop has been compensated by Collective Bias, Inc. and
Walmart Family Mobile
. All opinions are mine alone. #MobileMemories #CollectiveBias
When I was younger, technology was no where near as advanced as it is now (yes I am old!!) Film was expensive, so photos were not taken all the time. Now that everything is so much easier and digital, I find I take more and more photos for everything from important events, to just my kids being silly.
This month we have a lot going on. My youngest sister just got married, my boys are in a talent show, Ben Jr has his first violin concert, Mothers Day is this weekend, and my other sisters 30th birthday is this month. I need a great way to capture those memories, and the
ZTE Zinger
from Walmart is going to be a big help for me!!
The Walmart Family Mobile Plan is easy and simple to sign up for, and I am loving the ZTE Zinger phone. I went into my local Walmart and purchased the phone, along with a starter pack (required for new phones.) The ZTE Zinger is on sale right now for $29.88, and the starter pack costs $25. As soon as I got home, I started the activation. My calling plan costs $29.88/month (for the first line) and comes with Unlimited Talk, Text & Data up to 1G of 4G LTE data. That is much cheaper then my current servicer plan.
Disclaimer: All prices for phones and plans included in this post are accurate as of the date of posting; however, these prices are subject to change. Please refer to http://cbi.as/8e03 or your local Walmart for current pricing.
I have been using the phone for a little while now, and the service is terrific. I get 4G at my house (where I use it the most,) and everywhere so far that I have traveled too.
Now comes the really fun parts, I get to explore the phone, and use it to take pictures of all our activities. This Friday is my kids talent show. I can't say what they are doing yet (even family doesn't know,) but I can tell you it's Disney related and I made the costumes myself!! Here are some covert pictures of one child's costume using my new phone!!
Sunday is Mothers Day, and it is also my parents 35th Wedding Anniversary. We are having a BBQ here at the house. Ben Sr and I have already started lugging up the badminton set, and the squirt guns. We know how to throw a party!! I can't wait to capture all the fun moments with my new phone. I will add the photos to this post!!
What are you doing for Mothers Day?? Are you still looking for that perfect Mothers Day gift?? Check out the ZTE Zinger and the Walmart Family Mobile plan. It's a gift that will keep on giving!!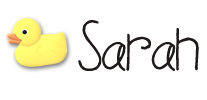 This post is written by
Sarah Coulsey
. She is a Wife, and Mother of two boys living in New England. This post may contain affiliate links.