If you would like to own your own home, but don't think you can afford it, it may be worthwhile to speak to a mortgage specialist to find out the many

home loan types

available. There are several different ways you can borrow money to own a home, and some of them make it easy.
FHA Insured
The Federal Housing Administration (FHA) has a list of approved lenders who provide loans that are mainly for first-time buyers. You can get either a fixed or adjustable interest rate, and they offer higher loan-to-value rates. These loans are insured by the FHA which means that it will pay the mortgage if you cannot. An FHA loan requires a lower down payment and is usually much easier to qualify for than a conventional loan.
Conventional Loans
Conventional loans are available in fixed-rate or variable-rate and each has its advantages and disadvantages. A fixed-rate loan is great when the interest rate goes high. You continue to pay your low interest rate and your monthly payments don't change. This means you can make a budget and stick to it and is your best option if you plan to keep your home for more than five years.
An adjustable rate mortgage is your best option if the interest rate is very high when you buy your home. When the rate drops, your payments will also go down. This is the best choice if you plan to sell your house soon, expect the interest rates to drop soon or plan to make a higher salary in the near future.
Refinancing
The Home Affordable Refinancing Program (HARP) lets you refinance your mortgage even if you are in financial difficulties. If you owe more on your mortgage than your house is worth, you should consider a HARP loan. You can get a new loan without a new appraisal of your home. You may also get a very low interest rate.
Veterans Affairs
A VA loan is especially for veterans and is backed by the Department of Veterans Affairs (VA). They require a very small down payment or no down payment and are much easier to qualify for than conventional loans. They are available if fixed-rate or variable-rate and are quickly approved.
It's worth looking into the different types of home loans available because there may be one that fits your financial situation perfectly, and will allow you to become a homeowner sooner than you thought possible.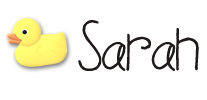 This post is written by
Sarah Coulsey
. She is a Wife, and Mother of two boys living in New England. This post may contain affiliate links.