**All opinions expressed are 100% my own. I was not compensated for this post. I was given a gift card to purchase review items**
December 21st is #NationalHamburgerDay and participating local McDonald's restaurants in Western Massachusetts and Connecticut have decided to roll back the prices on their classic burgers- 59¢ each hamburger on Sunday, December 21 between 11:00 a.m. – 7:00 p.m. (limit of 4 per customer.)
McDonald's will also be conducting giveaways and tweeting beef quality factoids on their Twitter page @McD_CTWMA!!
Some fun facts about the 100% beef patty:
-The hamburger was one of seven original menu items, including the cheeseburger, soft drinks, malt shakes, milk, coffee, and french fries.
-When brothers Dick and Mac McDonald founded the first McDonald's in 1948, the hamburger was the staple of the menu at just .15 cents!!
-In 1988, Fortune Magazine named their hamburger among the 100 products America makes best.
-McDonald's hamburgers are made from a juicy 100% beef patty simply seasoned with a pinch of salt and pepper, tangy pickles, minced onions, ketchup, and mustard.
-While the hamburger is the original classic, McDonald's menu has expanded to offer a variety of burger choices including the Big Mac, Quarter Pounder, and the new Bacon Clubhouse.
McDonald's hamburgers have been around for 66 years now!! They will be around for many more generations to enjoy!!
The good folks at McDonald's would like to help complete you meal on National Hamburger Day and give one lucky reader a $50 Arch Gift Card!! You can eat like kings with that!!
Enter below using the rafflecopter form, and good luck!!
a Rafflecopter giveaway
**All opinions expressed are 100% my own. I was not compensated for this post. I was given a gift card to purchase review items**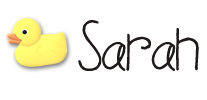 This post is written by
Sarah Coulsey
. She is a Wife, and Mother of two boys living in New England. This post may contain affiliate links.