The delightful dolphin game makes a splash with all-new content!
Los Angeles – December 9, 2014 –
Kids and their parents will have a lot to flip over now that Spil Games has released the latest update to its 5-star rated game, My Dolphin Show, to the iTunes App Store! Designed for the creative, skill-loving kid who enjoys a good challenge, My Dolphin Show lets players train and compete their dolphin in a variety of shows and arenas. Players can jump through hoops, bash beach balls, splash the audience and customize their dolphin with nearly 40 different costumes!
In this new content update, players can take their dolphin to a brand new amusement park themed world where they will jump, flip and amaze their audience in an environment filled with a free fall tower, roller coasters and a Ferris wheel. Players can also earn four new costumes as they progress – including the fun French fry and the amazing rocket dolphin costume that leaves a trail of smoke behind when the dolphin flies out of the water!
Future content will include a brand new water world themed park along with more fun and exciting costumes!
Check out the official trailer for My Dolphin Show!
My Dolphin Show
is now available on the
iTunes App Store
for only $1.99 and more information can be found at the official
website
! Fans can also splash around in the My Dolphin Show community at the following: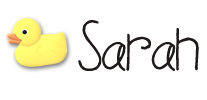 This post is written by
Sarah Coulsey
. She is a Wife, and Mother of two boys living in New England. This post may contain affiliate links.