DISCOVERY FAMILY CHANNEL UNVEILS ALL-NEW "LITTLEST PET SHOP" HOLIDAY SPECIAL TO KICK OFF SERIES' THIRD SEASON
Never-Before-Seen Animated Holiday Program Debuts

December 13
(Silver Spring, Md. and Pawtucket, RI)

December 9, 2014
– Discovery Family, the smart entertainment choice for families, is unwrapping an all-new special based on its popular LITTLEST PET SHOP animated series, as the channel celebrates the holiday season. The never-before-seen holiday program, which airs Saturday, December 13 at 12:30 p.m. ET/11:30 a.m. CT, also kicks off the third season of LITTLEST PET SHOP.
In the special entitled "Winter Wonder Wha…?", the Biskit twins learn they must do something charitable or forget receiving any presents themselves. Blythe and Zoe become the unwitting charity cases when they're accidentally whisked away for one crazy weekend at the Biskits' winter chateau. Meanwhile, back at the LITTLEST PET SHOP, the pets must do their best to cheer up a visiting penguin named Parker that is terribly homesick. Watch or download a preview clip HERE.
The LITTLEST PET SHOP holiday special ushers in the animated series' third season, which features 26 new, fun-packed episodes and culminates in a special two-part finale starring Heidi Klum as the voice of "Heidi the Beagle."
Littlest Pet Shop "Winter Wonder Wha…?" Holiday Special on Discovery Family
Littlest Pet Shop "Heidi the Beagle" on the red carpet (voiced by Heidi Klum)
About Discovery Family
Since its debut in October 2014, Discovery Family has grown its viewership by double digits in daytime, attracting children and their parents to Hasbro Studio's popular animation programming, including MY LITTLE PONY, LITTLEST PEST SHOP and TRANSFORMERS RESCUE BOTS.
Available in nearly 70 million U.S. homes, Discovery Family is a joint venture of Discovery Communications and Hasbro. The smart entertainment choice for families, Discovery Family offers award-winning children's animation programming in Daytime with the highest-quality, real-world content that appeals to the entire family in the Natural History, Adventure, Animals and Science genres at night.
About Hasbro Studios
Hasbro Studios is responsible for entertainment brand-driven storytelling for Hasbro across television film, commercial productions and short-form content. It develops, produces and distributed TV shows based on Hasbro's world class brands, includingTRANSFORMERS, MY LITTLE PONY, LITTLEST PET SHOP and FAMILY GAME NIGHT. Many of these shows air on Discovery Family Channel and on networks in more than 180 territories globally. Since its formation in 2009, the studio has received nine Daytime Emmy wins.
On the film side, the studio has developed and produced a number of features based on Hasbro's brands. In addition to partnering with leading studios, the Company intends to make movies based on new and existing Hasbro brands for audiences globally through the Allspark Pictures film label. Films in development or planned for release, including OUIJA (Universal), CANDY LAND (Sony), G.I. JOE 3 (Paramount), JEM AND THE HOLOGRAMS (Universal & Allspark Pictures), MAGIC: THE GATHERING (21st Century Fox) and an animated featured based on MY LITTLE PONY (Allspark Pictures).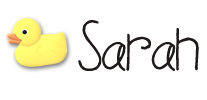 This post is written by
Sarah Coulsey
. She is a Wife, and Mother of two boys living in New England. This post may contain affiliate links.