OVERSTOCK.COM PARTNERS WITH PBS KIDS TO SERVE THE UNIQUE NEEDS OF CHILDREN THROUGH LAUNCH OF OVERSTOCK KID ZONE
PBS KIDS will receive a portion of every sale from curated shop, which provides thousands of everyday essentials for children across multiple categories
ARLINGTON, VA/SALT LAKE CITY November 18, 2014
– Today,
Overstock.com
and
PBS KIDS
announced a new cause partnership and the launch of Overstock's new
Kid Zone
, a curated shop within Overstock that includes thousands of children's products. Overstock will give a portion of proceeds from every sale in the Kid Zone to support the mission of PBS KIDS, to open a world of possibilities for every child and ignite a passion for learning.
Products sold in the Overstock Kid Zone are designed to provide the necessities to help children thrive as well as spark creativity, fun and imagination. To support the mission, 100 percent of the net proceeds PBS KIDS receives from sales in the shop will go back to PBS KIDS.
The Kid Zone also provides links to PBS KIDS resources and fun family activities. PBS KIDS is the number one educational media brand for kids and is uniquely positioned to reach children everywhere with content that is rooted in academic frameworks, preparing young children for success in school and in life.
"Overstock believes in a bright future for all children, and to support our commitment to their education, health, happiness and well-being, we're honored to be a partner with PBS KIDS in children's educational media," said Stormy Simon, Overstock president. "We are excited to provide parents with an easy shopping experience that supports the mission of PBS KIDS with every sale from the new Overstock Kid Zone."
"PBS KIDS is committed to using the power of media to light a spark for learning and to help all kids reach their potential," said Lesli Rotenberg General Manager, Children's Programming, PBS. "The proceeds received by PBS KIDS through our partnership with Overstock.com will help support our mission and the development of innovative PBS KIDS educational programming and digital content."
About PBS KIDS
PBS KIDS, the number one educational media brand for kids, offers all children the opportunity to explore new ideas and new worlds through television, online, mobile and community-based programs. Kidscreen- and Webby-award winning
pbskids.org
provides engaging interactive content, including the PBS KIDS video player, now offering free streaming video accessible on computer- and mobile-device-based browsers. For more information on specific PBS KIDS content supporting literacy, science, math and more, visit
pbs.org/pressroom
or follow PBS KIDS on
Twitter
and
Facebook
.
About Overstock.com
Overstock.com
(NASDAQ: OSTK) is a discount online shopping retailer based in Salt Lake City, Utah that sells a broad range of products including furniture, rugs, bedding, electronics, clothing, jewelry and cars.
Worldstock.com
, a fair trade department dedicated to selling artisan-crafted products from around the world offers additional unique items.
Main Street Revolution
supports small businesses across the United States by providing them a national customer base. The Nielsen State of the Media: Consumer Usage Report placed Overstock.com among the top five most visited mass merchandiser websites in 2011. The NRF Foundation/American Express 2011 Customer Choice Awards ranked Overstock.com #4 in customer service among all U.S. retailers. Overstock.com sells internationally under the name O.co. Overstock Shopping (
http://www.overstock.com
and
http://www.o.co
) regularly posts information about the company and other related matters under
Investor Relations
on its website.
Overstock.com®, O.co®, Worldstock Fair Trade® and Club O Rewards® are registered trademarks of Overstock.com, Inc. O.info™, Club O™, Club O Dollars™ and Your Savings Engine™ are trademarks of Overstock.com, Inc.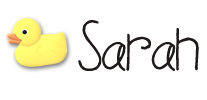 This post is written by
Sarah Coulsey
. She is a Wife, and Mother of two boys living in New England. This post may contain affiliate links.