JOEY KING GUESTS IN NEW EPISODE OF EMMY® AWARD-WINNING
"R.L. STINE'S THE HAUNTING HOUR: THE SERIES" PREMIERING NOVEMBER 29
ON DISCOVERY FAMILY CHANNEL
"Good Will Toward Men" Premieres

Saturday, November 29 at 4:30pm ET

/

1:30pm PT
(*Celebrity Guest Star: Joey King; "OZ: The great and Powerful," "Fargo")
Missy's (King) family may not understand the true meaning of the holidays, but after a mysterious gift enters their home, there will be no rest for the merry.
"
R.L. Stine's The Haunting Hour: The Series,
" the hit, spooky anthology series, inspired by the master of kids' horror R.L. Stine ("Goosebumps"), returns this season with several stand-out guest stars. The all-star list includes
China Anne McClain
("A.N.T. Farm," "Sing Your Face Off"),
Sean Giambrone
("The Goldbergs"),
Mason Cook
("The Lone Ranger," "Legends"),
Luke Benward
("Cloud 9," "Ravenswood"),
Nolan Gould
("Modern Family"),
Joey King
("OZ the Great and Powerful," "Fargo"),
Freya Tingley
("Hemlock Grove," "Once Upon a Time") and acclaimed actress
Margot Kidder
("Superman"). The fourth season of the half-hour series introduces a new set of spine-chilling thrills taking viewers young and old on a creepy new adventure every week.
"R.L. Stine's The Haunting Hour: The Series," winner of the 2013 and 2014 Daytime Emmy® Award for Outstanding Children's Series, is produced by Front Street Pictures in association with The Hatchery, LLC. with Dan Angel ("Goosebumps"), Billy Brown ("X-Files"), Harvey Kahn ("We Don't Live Here Anymore") and Kim Arnott ("The Debaters") serving as executive producers.
Joey King
was recently seen in the series "Fargo" on FX, as well as the films "Wish I Was Here," "OZ the Great and Powerful" as the China Girl, "White House Down," "The Conjuring" and "The Dark Knight Rises." Her past film roles include starring as Ramona in "Ramona and Beezus," "Crazy Stupid Love" and "Ice Age: Dawn of the Dinosaurs." She was also a series regular on NBC's "Bent."
About Discovery Family Channel
Discovery Family Channel is a bold, 24-hour entertainment destination that brings the entire family together to share a sense of wonder, amazement and fun about the world. Currently available in nearly 70 million homes in the U.S., the network is a joint venture between Discovery Communications and Hasbro, Inc. and showcases world-class kids programming during the day and entertainment that the entire family can watch together at night.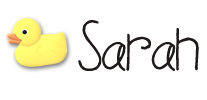 This post is written by
Sarah Coulsey
. She is a Wife, and Mother of two boys living in New England. This post may contain affiliate links.