About Tubby Table:
Created by mothers of twins, Tubby Table is a bathtub play table designed to create a peaceful bath time ritual for young families with active toddlers and preschoolers. Tubby Table keeps bath time play in the center of the tub and water from spilling all over the bathroom floor. With an eye toward early childhood development, the tabletop features five, numbered cups in different shapes and colors for fun and learning in the tub. Plus, the non-slip bathmat keeps kids safe while playing in the bath tub. Two kids can play in the tub together with the Tubby Table!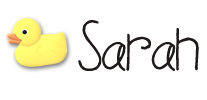 This post is written by
Sarah Coulsey
. She is a Wife, and Mother of two boys living in New England. This post may contain affiliate links.