A SPECTACULAR ADVENTURE FOR THE WHOLE FAMILY!
THUNDER AND THE HOUSE OF MAGIC
Directed by Renowned 3D Filmmakers Ben Stassen and Jeremie Degruson,
With Original Music by Ramin Djawadi
Featuring the Music of Selena Gomez
BRING HOME THIS INTERNATIONALLY ACCLAIMED ANIMATED FEATURE ON DVD
and
TWO-DISC BLU-RAY™ 3D COMBO PACK (WITH 2D BLU-RAY + DVD+ Digital Copy)
AVAILABLE EXCLUSIVELY AT WALMART STORES EVERYWHERE
TODAY FROM SHOUT! FACTORY
Available today exclusively at Wal-Mart stores nationwide, THUNDER AND THE HOUSE OF MAGIC is a whimsical animated family adventure, bringing to life a unique story with a great sense of humor, positive values and universal appeal. Brimming with spectacular animation and endearing characters, this internationally acclaimed motion picture delivers a fun and captivating movie experience for the entire family. The film also features the music by Selena Gomez.
THUNDER AND THE HOUSE OF MAGIC
is
on DVD and on two-disc Blu-ray™ 3D Combo Pack (Blu-ray 3D and 2D, DVD and digital). The Blu-ray 3D Combo Pack allows viewers to enjoy THUNDER AND THE HOUSE OF MAGIC on the platform of their choice and includes spectacular movie presentation on Blu-ray 3D and 2D, DVD and a digital copy of the movie.
The film tells the story of Thunder, an abandoned young cat who stumbles into a magical old mansion operated by a dazzling array of automatons and gizmos. Owned by a retired magician, the house is occupied by an assortment of his wacky assistants who don't all welcome the new houseguest. But when the magician lands in the hospital and his scheming nephew puts the mansion up for sale, our young hero and his new friends join forces to save their magical home. Filled with laughter and adventure,

THUNDER AND THE HOUSE OF MAGIC

is a wonderful tale that you and your little ones will love.
THUNDER AND THE HOUSE OF MAGIC
is written by James Flynn, Domonic Paris and Ben Stassen, based on an original story idea from Ben Stassen. The film is produced by Caroline Van Iseghem and Ben Stassen, executive produced by Olivier Courson and Eric Dillens, and features original music by Ramin Djawadi. The 85-minute film is produced by nWave Pictures in association with Studiocanal and Anton Capital Entertainment.
THUNDER AND THE HOUSE OF MAGIC Two-Disc Blu-ray 3D Combo Pack contains the following special features: Movie presentation on Blu-ray 3D and 2D, DVD and a Digital Copy of the film
·
The making of the soundtrack
THUNDER AND THE HOUSE OF MAGIC DVD contains the following special features:
·
The making of the soundtrack
About Shout! Factory
Shout! Factory, LLC is a diversified multi-platform media company devoted to producing, uncovering, preserving and revitalizing the very best of pop culture. Founders Richard Foos,
Bob Emmer and Garson Foos have spent their entire careers sharing their music, television and film favorites with discerning consumers the world over. Shout! Factory's DVD and Blu-Ray™ offerings serve up feature films, classic and contemporary TV series, animation, live music and comedy specials in lavish packages crammed with extras. Shout's audio division boasts GRAMMY®-nominated box sets, Broadway cast albums, new releases from storied artists, lovingly assembled album reissues and indispensable "best of" compilations. In addition, Shout! Factory maintains a vast digital distribution network which delivers video and audio content to all the leading digital service providers in North America. Shout! Factory also owns and operates Timeless Media Group, Biograph Records, Majordomo Records, HighTone Records and Video Time Machine. These riches are the result of a creative acquisition mandate that has established the company as a hotbed of cultural preservation and commercial reinvention. Shout! Factory is based in Santa Monica, California. For more on Shout! Factory, visit
shoutfactory.com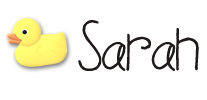 This post is written by
Sarah Coulsey
. She is a Wife, and Mother of two boys living in New England. This post may contain affiliate links.