Chuggington: Snow Rescue
The All-New Winter Collection
Arrives on DVD

December 9, 2014
BEVERLY HILLS, CA –
Anchor Bay Entertainment and Ludorum are ringing in the holidays with the Dove Family approved CHUGGINGTON: Snow Rescue
as it rides its way on DVD

December 9, 2014

!

Embrace the spirit of the season with this all new festive winter adventure with beloved characters Wilson, Koko and Brewster. In the most wonderful time of the year, watch old and new friends go on a magical ride in these five specials filled with fun and heartfelt lessons enjoyable for kids and parents alike!
It's wintertime in Chuggington and the Chuggers are busy making preparations for the Parade of Lights Festival, adorning themselves in glowing colored lights for a special procession through Chuggington! But, when freezing fog traps Koko and a snowy avalanche derails Fletch, that's when Wilson and the Chug Patrol team must set out on a wild winter rescue! This action-packed collection features five Chuggington specials, including the all-new Snow Rescue Special airing for the first time this fall on Disney Junior! With added bonuses including new character montages and coloring sheets, your own little Chugger will discover important lessons about safety, responsibility and teamwork.
A colorful and contemporary CGI-animated TV show from Ludorum, "Chuggington" reinforces early social readiness skills. The series airs daily on Disney Junior and recently made its Season 4 debut with the first-ever primetime "Chuggington" special, "Chug Patrol: Ready to Rescue."
Episodes Included:
Special Features:
·
Bonus Badge Quest Episode: Wilson Winter Feed
·
New Character Montages: Fletch, Cormac and Tyne
·
Coloring and Activity Sheets (DVD-ROM)
CHUGGINGTON: Snow Rescue
has a run time of 64 minutes and has not been rated yet.
CHUGGINGTON: Snow Rescue
DVD
Street date:

December 9, 2014
Pre-book:

November 5, 2014
Catalog #: DV62594
UPC: 01313262594280
RT: 64 Minutes
Rating: Not yet Rated
SRP: $14.98
Format: 1.78:1 / 16x9
Language: English
CONTACT:
Tyler Gagnon
Click Communications for Anchor Bay Films
ABOUT CHUGGINGTON™
"Chuggington" is a contemporary, action-based, energetic and vibrant CGI series for children ages 2-5. The series follows the adventures of three young trainees – Wilson and his friends Brewster and Koko – as they ride the rails and take on exciting challenges that test their courage, speed and determination. Along the way, and with help and support from a strong community of engines and people, they learn positive values and new skills that empower them to become the best trainees they can be.
"Chuggington" has become a global sensation since its debut in September 2008 in the U.K. The show has been licensed to more than 175 territories worldwide and has established ratings records in several key international markets, including the U.K., Germany, France and Australia. The series made its U.S. debut in January 2010.
Further information is available at www.chuggington.com.
ABOUT ANCHOR BAY ENTERTAINMENT
Anchor Bay Entertainment is a leading home entertainment company. Anchor Bay acquires and distributes feature films, original television programming including STARZ Original series, children's entertainment, anime (Manga Entertainment), fitness (Anchor Bay Fitness), sports, and other filmed entertainment on DVD and Blu-ray(tm) formats. The company has long term distribution agreements in place for select programming with AMC Networks, RADiUS, and The Weinstein Company. Headquartered in Beverly Hills, CA, Anchor Bay Entertainment has offices in Troy, MI, as well as Canada, the United Kingdom and Australia. Anchor Bay Entertainment (
www.anchorbayentertainment.com
) is a Starz (NASDAQ: STRZA, STRZB) business,
www.starz.com
.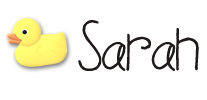 This post is written by
Sarah Coulsey
. She is a Wife, and Mother of two boys living in New England. This post may contain affiliate links.