When Ben and I first met, we were both servers at a local restaurant, and were not even offered insurance. We were young, in good health, and didn't "need" insurance.
As we got older, and started to settle down and think about kids, we realized we should probably have insurance just in case. We are very lucky that my Husband has terrific coverage through one of his jobs.
I have had a ton of medical problems over the last 8 years, and if we hadn't had insurance, we would have been in a world of trouble.
As with any insurance policy, we receive letters saying that our policy has changed, and a lot of the time we set them aside to look at when we have a moment. One day, when I went to get a prescription re-filled, a prescription I have filled countless times, the co-pay had gone up by $5.00. That doesn't sound like a lot, but I wasn't expecting it, and with the amount of prescriptions I fill, it adds up. When I got home that day, I pulled out all those papers I hadn't been reading, and read them to find out that the cost of prescriptions at local pharmacies had gone up, but I could save more money if I switched to mail order scripts.
Now even if I hadn't read the notices, or was even sent them, during open enrollment every year, you are given new policy books to explain all your benefits. I would have seen in there that the cost had gone up.
Some times policies have many different options to choose from when it comes to who you insure, what types of insurance (medical, dental, vision, life etc.) Each year, things in our lives change, and making sure you have the best coverage for that phase of your life is very important.
Aflac wants to help you pick the right plan for you and your family. You can use their Aflac Work Forces Report website to get more information about open enrollment.
Make sure you protect your loved ones, and yourself the best way you can!
Open Enrollment Key Messages
Are Americans Ready for Open Enrollment?
●
Selecting the right health insurance plan may be one of the most important decisions Americans will make this open enrollment period, yet many workers do very little research on their health plans.
●
The 2014 Aflac Open Enrollment Survey found that 41 percent of employees spent 15 minutes or less researching their benefit options during the 2013 open enrollment season; and nearly a quarter (24 percent) spent five minutes or less.
●
In contrast, American workers typically spend more time[1]:
○
Researching for new car purchases — 10 hours.
○
Planning family vacations — five hours.
○
Shopping for new computers — four hours.
○
Deciding what television to buy — two hours.
●
Employees pay an average of $4,565 a year in premiums[2] for an employer-sponsored health plan, which helps protect their health and financial well-being, yet the 15 minutes devoted to benefits selections pales in comparison to time spent researching popular consumer purchases.
Common Enrollment Mistakes:
●
Those who don't set aside time to research their insurance options may make hasty benefits decisions and end up wasting money.
○
The 2014 Aflac Open Enrollment Survey found that the majority (90 percent) of workers are "auto-enrolling" or keeping the same benefits year after year.
○
And, four in 10 (42 percent) workers waste up to $750 each year on mistakes with their insurance benefits.
●
Also, the 2014 Aflac Open Enrollment Survey revealed many workers don't take the time to understand their benefits choices:
○
Most workers (73 percent) only sometimes, rarely or never understand everything that is covered by their policy.
○
More than six out of 10 workers (64 percent) sometimes, rarely or never understand changes in their coverage when making annual enrollment decisions.
○
64 percent disagree or only somewhat agree that they are more prepared for open enrollment this year compared to last year.
Take Advantage of Benefits Education Resources:
●
To minimize confusion during the benefits options selection process:
○
Carefully review and compare all available benefits information. Take time to look up terms you don't understand such as voluntary insurance, deductibles, out-of-pocket expenses and others.
○
Understand the financial implications your choices have on your budget. In addition to monthly premiums, make sure you can afford the yearly deductible costs. If a high deductible looks like it may be a burden, choose a plan with a slightly higher monthly premium and a lower deductible that may be easier to manage.
○
Ask your employer to arrange meetings with health care insurance agents or brokers to answer questions.
○
Attend on-site seminars, participate in webinars and read the relevant education materials.
Aflac Incorporated is a Fortune 500 company providing individual and group voluntary insurance products that help deliver protection to more than 50 million people worldwide.


For nearly six decades, Aflac insurance policies have given policyholders the opportunity to focus on recovery, not financial stress.


The company's voluntary insurance policies, which are designed to supplement major medical plans, pay policyholders directly for unexpected costs associated with a covered serious illness, injury or loss. In addition, the cash benefits can be used to help pay rent, gas, groceries, child care or any other out-of-pocket expenses a worker may have.


Aflac offers accident, dental, life, vision, cancer, hospital intensive care and more voluntary insurance policies.


In the United States, Aflac has been the number one in worksite/voluntary sales for 13 consecutive years. (Eastbridge Consulting Group, U.S. Worksite/Voluntary Sales Report. Carrier Results for 2002-2014. Avon, CT.)


Aflac has a presence in all 50 states, and in Puerto Rico and the Virgin Islands. The company is also the number one life insurance company in terms of the number of individual policies in Japan.


For eight consecutive years, Aflac has been recognized by Ethisphere magazine as one of the World's Most Ethical Companies.


In 2014, Fortune magazine included Aflac on its list of Most Admired Companies for the 13th time, ranking the company number one in the life and health insurance category.


Aflac's family of insurers includes American Family Life Assurance Company of Columbus and/or American Family Life Assurance Company of New York and/or Continental American Insurance Company and/or Continental American Life Insurance Company.
I was selected for this opportunity as a member of Clever Girls Collective and the content and opinions expressed here are all my own.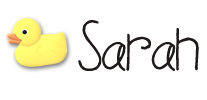 This post is written by
Sarah Coulsey
. She is a Wife, and Mother of two boys living in New England. This post may contain affiliate links.