THE HUB NETWORK'S SEPTEMBER 2014 PROGRAMMING HIGHLIGHTS
Special Celebrity Edition Episodes of "Family Game Night"
Featuring Actresses Niecy Nash and Tracy Gold
All New Episodes of "Parents Just Don't Understand"
Special Episode of Warren Buffet's "Secret Millionaires Club,"
September 21
Feature Film "Spaceballs" Makes It's Hub Network Debut
September 20 – "The Stay at Home Queen & Tumbling Teen":
A stay
-
at
-
home mom of four swaps roles with her know
-
it
-
all 15-year-old daughter. While mom must handle the tumbles and turmoil of being a teen again will her daughter discover that a stay
-
at
-
home mom rarely stays at home?
September 27 – "The Artsy Lad & Techie Dad":
When an 11-year-old and his single-dad test drive each other's li
ve
s for a day, it becomes a battle of wills. As son takes on dad's cranky computer customers, dad attempts son's rigorous athletic roster. The question is: who will quit first?
Rating: TV-PG
September 21 – Special celebrity edition episode with Tracy Gold
Rating: TV-G
HUB NETWORK SPECIAL PROGRAMMING
"Sing Between the Lines":

While helping a famous pop star set up a new school of performing arts, the Secret Millionaires Club must track down a fantastic young singer who aces the audition but goes into hiding. When they find her, they must convince her to face her worst fear.
Rating: TV-Y7
HUB NETWORK FAMILY MOVIE PREMIERES
The following feature film will make it's Hub Network premiere this month:
John Candy, Rick Moranis, Bill Pullman and Dom DeLuise rocket into orbit in this side-splitting Mel Brooks excursion where good and evil forces grapple in an out-of-this-world galaxy.
Rating: TV-PG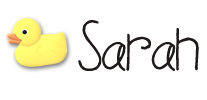 This post is written by
Sarah Coulsey
. She is a Wife, and Mother of two boys living in New England. This post may contain affiliate links.