** All opinions expressed are 100% my own. I was not compensated for this post. I was given products for review purposes.**
We started Hampton Creek because we deeply believe that eating well should be easy. We believe that the right thing, for our bodies and for the world, should be affordable. And it should be insanely delicious. That's the only way that change will happen: we have to 10x the food system for everyone, everywhere.
And that's exactly what we did with Just Mayo™, our first product. It's outrageously delicious, and you can feel great about eating it. It's available nationwide at Safeway, Target, Whole Foods, Dollar Tree, and many more.
Just Cookies™ is now available at schools, universities, hospitals, and corporate offices nationwide. Look for the four kinds in the dining hall, students: chocolate chip, oatmeal raisin, peanut butter, and sugar!
Just Cookie Dough™ is an incredibly delicious cookie dough that you can bake up or eat raw. Yum. It's launching in the Southern Pacific region in September 2014!
Find a store near you at
www.hamptoncreek.com/just-find-it
. Enjoy!
I have a niece who has a lot of allergies. I am always on the hunt for new foods that are safe for her. She deserves to have a well balanced diet that is also delicious.
Some of the things she is allergic to are eggs and dairy products. This is where Hampton Creek comes in. They have invented a product called Just Mayo. This is a mayonnaise that is specifically made for people with allergies!!!
Just Mayo is-
*Cholesterol Free
*Non-GMO
*Soy-Free
*Egg-Free
*Gluten-Free
*Dairy-Free
*Lactose-Free
*Kosher
We are big mayonnaise eaters in this house. Our mayo of choice has always been one that begins with an H. We have tried other mayo's before and they just don't taste the same.
We love chicken salad sandwiches, tuna sandwiches, any and all pasta salads with mayo etc. For us the true taste test involved making chicken salad with the Just Mayo. We could not tell the difference between the Just Mayo and our traditional H mayo!!! It tasted exactly the same!!!
We used the traditional Just Mayo for our chicken salad, and then we used the garlic Just Mayo for one of our pasta and bacon salads. Again it tasted just as good as traditional mayo. We are in love!!
Just Mayo comes in 4 different flavors- Traditional, Garlic, Sriracha, and Chipotle.
You can find Just Mayo nationwide in Dollar Tree Stores, Whole Foods, ShopRite, Kroger, select Costco warehouses, over 600 natural channel stores, and they soon will be in Target and Walmart stores!!
Hampton Creek has also come out with a cookie dough that you can eat raw because it contains no eggs!!! How cool is that!! I can not wait to try it.
How would you like to try Just Mayo?? Hampton Creek is offering one lucky reader all four flavors to try (plus some other fun goodies!!)
Enter using the rafflecopter form below, and good luck!!
a Rafflecopter giveaway
** All opinions expressed are 100% my own. I was not compensated for this post. I was given products for review purposes.**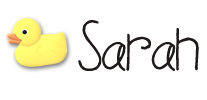 This post is written by
Sarah Coulsey
. She is a Wife, and Mother of two boys living in New England. This post may contain affiliate links.