**
I received a copy of the soundtrack as a member of Entertainment New Media Network. All opinions are my own and this post may contain affiliate links**
Just in case you don't know me, I am a HUGE Disney Fan and absolutely loved Frozen!!! I was lucky enough to be invited to see parts of Frozen before the movie was even finished!! I saw the scene with Elsa singing "Let It Go" and even before the movie became the monstrous hit it is now, I knew it was going to be epic!!
My family has also fallen in love with the movie. Last year for my sons talent show, he sang "In Summer." I have to say, he was awesome!!
When I was given the chance to review the soundtrack CD, I said but of course!!! The second it came in the mail, I ran out to my car to start playing it. The kids and I have listened to it non stop every day in the car. I can see us wearing it out!!
The CD includes all the great songs from the movie, and goes on sale tomorrow. You can purchase it through Amazon. You also have a chance to win a copy here!! I am giving away two copies of the CD!! This is a quick giveaway (It ends on Friday,) so get those entries in now!!!
WALT DISNEY RECORDS ANNOUNCES FROZEN: THE SONGS PLUS 3 ADDITIONAL TITLES: FROZEN: THE SONGS VINYL SOUNDTRACK, FROZEN CANCIONES DE UNA AVENTURA CONGELADA AND FROZEN SCORE DIGITAL SOUNDTRACK ALL 4 ALBUMS SET FOR RELEASE ON SEPTEMBER 30TH
Burbank, CA –On September 30th, Walt Disney Records is set to release Frozen: The Songs featuring all 10 songs from the Oscar ®-winning film, a vinyl edition and a Spanish language version Frozen Canciones de Una Aventura Congelada, plus the digital score album from composer Christophe Beck. The specially priced Songs CD also includes a fold-out poster and stickers.
The Frozen soundtrack is the top-selling album of 2014 and spent 33 consecutive weeks in the top 5 on the Billboard 200 chart, including 13 consecutive weeks at No. 1. It is certified triple Platinum, selling more than 3.2 million units and over 8.4 million tracks. The "Let It Go" film clip from "Frozen" has been viewed over 300 million times on YouTube.
The soundtrack peaked at No. 1 on the iTunes Overall Chart (and in 31 countries), plus Amazon's Overall Music Category, Pop, and Overall MP3 charts. At Spotify, the soundtrack was No. 1 in the U.S. for 14 consecutive weeks, with over one quarter billion streams worldwide. Both versions of "Let It Go" (Idina Menzel and Demi Lovato) have a combined 87 million streams.
The album has sold over 6.2 million units worldwide and has received multi-Platinum and Gold certifications in 18 territories, including 20x Platinum in Korea and 4x Platinum in Japan.
Featuring original songs from Kristen Anderson-Lopez ("In Transit," "Winnie the Pooh") and Tony® winner Robert Lopez ("The Book of Mormon," "Avenue Q"), and an original score by Christophe Beck ("The Muppets," Oscar®-winning short "Paperman"), "Frozen" won two Academy Awards® (best animated film and best original song with "Let It Go") and a Golden Globe® (best animated feature film). It is the fifth highest grossing film of all time and the highest grossing animated film earning more than $1.27 billion globally. Released wide domestically on Nov. 27, 2013, "Frozen" posted the No. 1 industry all-time Thanksgiving debut and Walt Disney Animation Studios' biggest opening ever. The film's Feb. 25 digital debut was the biggest digital release (sell-through) ever; its Blu-ray/DVD release on March 18 was No. 1 on the Nielsen overall disc charts for eight non-consecutive weeks.
Frozen: The Songs track list follows:
1. Frozen Heart Performed by Cast
2. Do You Want to Build a Snowman? Performed by Kristen Bell, Agatha Lee Monnand and Katie Lopez
3. For the First Time in Forever Performed by Kristen Bell and Idina Menzel
4. Love Is an Open Door Performed by Kristen Bell and Santino Fontana
5. Let It Go Performed by Idina Menzel
6. Reindeer(s) Are Better Than People Performed by Jonathan Groff
7. In Summer Performed by Josh Gad
8. For the First Time in Forever (Reprise) Performed by Kristen Bell and Idina Menzel
9. Fixer Upper Performed by Maia Wilson and Cast
10. Let It Go (Demi Lovato Version)
Performed by Demi Lovato
Frozen: The Songs, Frozen: The Songs Vinyl Soundtrack, Frozen Canciones de Una Aventura Congelada and the Frozen Score digital album will be available on September 30, 2014. The Songs album and vinyl are now available for pre-order at Amazon.com:
Frozen: The Songs:
http://smarturl.it/fssama1
Frozen: The Songs Vinyl:
http://smarturl.it/fsvama1
For more information on Walt Disney Records' releases, like us on
Facebook.com/disneymusic
or follow us at
Twitter.com/disneymusic
. To purchase Disney music, visit the online store at
www.disneymusicstore.com
.
Enter using the rafflecopter form below, and good luck!!!
a Rafflecopter giveaway
**
I received a copy of the soundtrack as a member of Entertainment New Media Network. All opinions are my own and this post may contain affiliate links**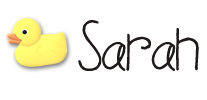 This post is written by
Sarah Coulsey
. She is a Wife, and Mother of two boys living in New England. This post may contain affiliate links.