September is National Potato Month and as a way to say thank you to our customers, local McDonald's restaurants in Connecticut (excluding Fairfield County) and Western Massachusetts will offer the ultimate surprise giveaway - a FREE SMALL FRENCH FRY on #FRYday, September 12 between 11:00 a.m. – 2:00 p.m. (limit of 1 per customer, no purchase necessary).
McDonald's french fries are a secret obsession of mine, so I have every intention of taking full advantage of Fryday!!!
Here are some fun french fry facts!!
*Golden on the outside, soft and fluffy on the inside. Made with quality potatoes and cooked in our Canola oil blend for zero grams of trans fat per serving. A small serving is only 230 calories.
*Their potatoes are inspected by hand and each potato must meet McDonald's high-quality standards.
*Only nine suppliers produce McDonald's french fries globally.
Some History on how those yummy french fries have gotten here-
*1955- Mid 1960's- French Fries were made fresh in restaurants with employees peeling, cutting, washing, blanching in oil, and frying them.
*Mid 1960's- The frozen french fry process was introduced by Food Scientist Ken Strong, and Food Researcher Edwin Traisman.
*Mid 1970's- New technologies like the steam peeler, new cutting systems, and automatic defect removal equipment are introduced.
*2008- McDonald's completely transitioned to the new 0-gram TFA canola blend cooking oil.
The good folks at McDonald's want to add more to the fun of Fryday, by giving one lucky reader a cool McDonald's prize pack with all sorts of fun goodies!!
You get- a $25 McDonald's Gift Card, fry playing cards, a fry mouse pad, Free Medium Fry coupons and a Free Extra Value Meal coupon all loaded up in a branded McDonald's fry tote bag.
As if that wasn't enough, 25 people who enter will also get a free medium french fry coupon!!
Enter below using the rafflecopter form, and don't forget to stop at McDonald's on September 12th!!
Good luck!!
a Rafflecopter giveaway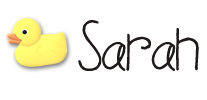 This post is written by
Sarah Coulsey
. She is a Wife, and Mother of two boys living in New England. This post may contain affiliate links.