MAJESCO ENTERTAINMENT SHIPS NEW ADDITION TO THE MAMA FRANCHISE—GARDENING MAMA 2: FOREST FRIENDS ON NINTENDO 3DS™
Nurture Fresh Plants and Lasting Friendships in the Sequel to the Best-Selling Gardening Game
Edison, New Jersey – – Majesco Entertainment Company (NASDAQ: COOL), publisher of the award-winning Cooking Mama video game franchise that has sold more than 13 million copies worldwide, announced today that Gardening Mama 2: Forest Friends on Nintendo 3DS™ has shipped to North American retail stores.
"Gardening Mama 2 offers everything fans love about the Mama series—progressive stylus-based activities, customization and creativity—plus a brand new mechanic as players help their animal friends grow their forest businesses," said Jesse Sutton, Chief Executive Officer, Majesco Entertainment. "Positive themes of nurturing and friendship combined with Mama's charisma and encouragement equal an engaging new addition to the beloved franchise."
In Gardening Mama 2: Forest Friends, players will grow 50+ sun-kissed flowers, fruits and vegetables that Mama's animal pals can sell in their woodland shops. Help Bear's Restaurant, Rabbit's Flower Shop, Cat's Beauty Shop and Squirrel's Cake Shop thrive by fulfilling their requests and earning garden points. Trade in points for more than 100 fun decorations like fountains, pergolas and sculptures to create a lush paradise. Your forest friends will also reward you with shop tickets so you can buy new plant varieties to expand your garden. Use the stylus as your master gardening tool to plant these "living gifts," then harvest beautiful hydrangeas, juicy watermelons and sizzling hot peppers! What's more, players will also experience fun new activities that star Mama's friends and family featured throughout franchise games.
Developed by Cooking Mama Limited, Gardening Mama 2: Forest Friends is rated E and available for the suggested retail price of $29.99. A playable demo will be available for download soon from the Nintendo eShop. For additional information please visit the Mama franchise site at www.CookingMamaUS.com.
ABOUT MAJESCO ENTERTAINMENT COMPANY
Majesco Entertainment Company is an innovative developer, marketer, publisher and distributor of interactive entertainment for consumers around the world. Building on more than 25 years of operating history, the company develops and publishes a wide range of video games on console, handheld and mobile platforms, as well as digital networks through its Midnight City label. Majesco also owns 50% of GMS Entertainment, the parent company of online gaming company Pariplay, which specializes in iGaming, iLottery and social gaming. Majesco is headquartered in Edison, NJ and the company's shares are traded on the Nasdaq Stock Market under the symbol: COOL. More info can be found online at majescoent.com or on Twitter at twitter.com/majesco.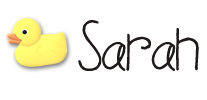 This post is written by
Sarah Coulsey
. She is a Wife, and Mother of two boys living in New England. This post may contain affiliate links.