Happy Independence day everyone!! Thank you to all the men and women who have made this day possible for my family and I to be together and live in this great nation.
I hope you all have a great weekend!!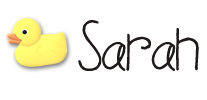 This post is written by
Sarah Coulsey
. She is a Wife, and Mother of two boys living in New England. This post may contain affiliate links.