FLAT EARTH GAMES SHOWS OFF A CHILDHOOD MEMORY IN THE NEW TOWNCRAFT VIDEO
Flat Earth Games, creators of the crafting-building-exploration game TownCraft, has introduced a new "Let's Play" video online today, explaining clever methods on how to build an efficiently run town and the origins behind the level called "A Dark, Dark Wood." The Let's Play narrative takes players through more than 15 minutes of gameplay led by the developer's personal commentary, showing gamers all manner of tips and tricks for building an empire worthy of notice. Check out the new video for the fully upgraded, content-rich TownCraft.
Currently released for iPhone, iPad and Mac on the App store, TownCraft is an addictive, relaxing, and non-violent crafting and city-building game fully updated with a whole new level of depth and challenge, including four new levels, 30 new resources, new building types and structures, 44 new quests, and much more. For more information, keep in touch with Flat Earth Games
on its Website
www.flatearthgames.com.au
, '
like
' it on Facebook, and follow it on Twitter
@fegames
.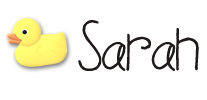 This post is written by
Sarah Coulsey
. She is a Wife, and Mother of two boys living in New England. This post may contain affiliate links.