Ring the dinner bell because it's time for a spoonful of animated entertainment that's good for kids!
NUTRI VENTURES
is a unique new animated TV series
filled with comedy, adventure and action, and tells a rich story about a world in which all nutritional food has been banished. Theo, the 10-year-old main character, begins a quest that takes him to seven faraway kingdoms where real food remains.
After attracting huge audiences internationally
,

NUTRI VENTURES: THE QUEST FOR THE 7 KINGDOMS
makes its
US
debut on Hulu.com*!
The series also garnered the first-ever agreement between the Partnership for a Healthier America (PHA),
the nationwide nonprofit organization chaired by First Lady Michelle Obama,
and an animated series, making the action-packed, adventure-fueled
NUTRI VENTURES: THE QUEST FOR THE 7 KINGDOMS
available for free to all U.S. public school systems. Under the agreement, Nutri Ventures Corp. will also donate a percentage of net profits from sales of licensed products in the
U.S.
, to PHA to help strengthen and expand its nutrition-education programs.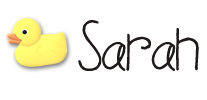 This post is written by
Sarah Coulsey
. She is a Wife, and Mother of two boys living in New England. This post may contain affiliate links.