FOR IMMEDIATE RELEASE
December 5, 2013
All hands, paws, and hooves on deck!
Juan Pablo Buscarini's NOAH'S ARK
IS COMING TO DVD MARCH 11, 2014
FROM SHOUT! FACTORY!
Los Angeles, CA – All hands, paws, and hooves on deck for an adventure on the most famous boat of all time! Award-winning filmmaker Juan Pablo Buscarini's
Noah's Ark
presents the classic story as a fresh and funny animated retelling that the entire family will love, and it will be released on DVD in the U.S. and Canada by Shout! Factory on March 11, 2014.
Based on the Bible story by the same name, Noah's Ark journeys to biblical times to as it tells the familiar tale of Noah, his family and the animals who traveled in the ark to survive an epic flood meant to destroy the rest of civilization. This animated movie takes a lighter approach to this traditional material, as the story is mainly told from animals' perspective, and both animals and humans can speak.
Noah is building a whale of a boat in order to save two of every species from a flood that will cover the entire world. Pretty soon, animals are lining up to board the Ark two by two. But as the rain begins to fall outside, it soon becomes clear that living together on a very cramped ship isn't going to be easy!
Trouble begins to brew when the animals begin to get hungry, a pair of stowaways plot to take over the ship, Dagnino the Tiger wants to replace the irresponsible Lion, Xiro, as king of the beasts and Noah's own family begins to squabble! One thing's for sure – it won't be smooth sailing on this trip
.
But with a little luck and a little faith, Noah will be able to deliver his floating zoo to safety.
About Shout! Factory:
Shout! Factory, LLC is a diversified multi-platform entertainment company devoted to producing, uncovering, preserving and revitalizing the very best of pop culture. Founders Richard Foos, Bob Emmer and Garson Foos have spent their entire careers sharing their music, television and film favorites with discerning consumers the world over. Shout! Factory's DVD and Blu-Ray™ offerings serve up feature films, classic and contemporary TV series, animation, live music and comedy specials in lavish packages crammed with extras. Shout's audio division boasts GRAMMY
®
-nominated box sets, new releases from storied artists, lovingly assembled album reissues and indispensable "best of" compilations. In addition, Shout! Factory maintains a vast digital distribution network which delivers video and audio content to all the leading digital service providers in North America. Shout! Factory also owns and operates Timeless Media Group, Biograph Records, Majordomo Records, HighTone Records and Video Time Machine.These riches are the result of a creative acquisition mandate that has established the company as a hotbed of cultural preservation and commercial reinvention. Shout! Factory is based in Santa Monica, California. For more on Shout! Factory, visit
shoutfactory.com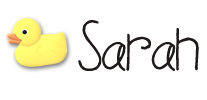 This post is written by
Sarah Coulsey
. She is a Wife, and Mother of two boys living in New England. This post may contain affiliate links.