**All opinions expressed are 100% my own. I was compensated for this post thanks to Campbell's**
My family does not have a very good track record when it comes to heart health. My maternal Grandmother had a heart condition with multiple heart attacks, so did my paternal Grandfather. Even my Father has a bad ticker. He had his first heart attack at 32 (my age now.) I seem to have inherited all the bad genes from my Dad, so I am very nervous about my ticker.
A couple years ago, after having my second child, I started having severe chest pains a lot. The doctors could not figure out what was wrong, but luckily my heart was fine. It turned out to be severe pancreatitis, which presents itself similar to a heart attack. I was very lucky, but it scared me. Now I make sure to pay closer attention to my body, and try to eat much better foods. I need to break the bad luck genes cycle!!
Health is foremost on people's minds, keeping your family in tip top shape can be a challenge in these busy times. Campbell's Soup wants you to "Address Your Heart" with Heart Healthy Tips, recipes and more!
Visit
AddressYourHeart.com
to get heart-healthy tips, including 21 Campbell's recipes that are certified by the AHA and product coupons, as well as Facebook.com/campbellskitchen for the latest Campbell's recipes and offers.
Campbell's has teamed up with the American Heart Association to help show you ways to maintain your heart and keep it in tip top shape. Here are some of the recipes that we will be trying. Make sure you check out the Address Your Heart site for even more fun recipes to try and check out
Campbell's Kitchen
for great money saving offers and coupons.
**All opinions expressed are 100% my own. I was compensated for this post thanks to Campbell's**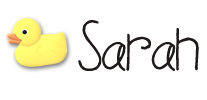 This post is written by
Sarah Coulsey
. She is a Wife, and Mother of two boys living in New England. This post may contain affiliate links.