**All opinions expressed are 100% my own. I was not compensated for this post.**
Who is Your Cartoon Crush? - Everyone has had a crush at some point in their lives, but do you know who your cartoon crush is? Is it Scooby-Doo? Charlie Brown? or maybe Bugs Bunny? Find out who you would be romantically perfect with!
Valentine's Day Recipes! When I think of movie night, the first thing I want to know is... What are the snacks? Here are three easy and fun recipe's perfect for your Valentine!
February is the one month of the year where everyone has love on their minds! It's can be romantic, it can be love for your children or parents or you could just be a movie lover! Whatever you love, this February Warner Bros. has you covered with some amazing DVDs perfect for the whole family!
If you're a love lorn poet, there's the Peanuts Collection! If you want to smother your significant other with kisses we have the Looney Tunes Pepe Le Pew Collection, and if you want to solve some madcap mystery, I'll bet Scooby-Doo is the one for you!
I am very happy to be able to offer one lucky reader one of the following DVD's to help celebrate the month of love!!
Be My Valentine, Charlie Brown Deluxe Edition
A Charlie Brown Valentine
Bugs Bunny's Cupid Capers
Happiness is... Peanuts: Friends Forever
Elmo Loves You
Looney Tunes Pepe Le Pew Collection
Scooby-Doo! 13 Spooky Tales: For The Love Of Snack
Enter below and good luck!!
(The DVD will be chosen at random by the sponsor)
a Rafflecopter giveaway
Each household is only eligible to win One (1) Valentines Day DVD Chosen at Random via blog reviews and giveaways. Only one entrant per mailing address per giveaway. If you have won the same prize on another blog, you will not be eligible to win it again. Winner is subject to eligibility verification.
**All opinions expressed are 100% my own. I was not compensated for this post.**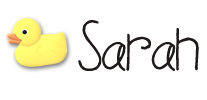 This post is written by
Sarah Coulsey
. She is a Wife, and Mother of two boys living in New England. This post may contain affiliate links.