Welcome to the
Sweet February Giveaway Hop
From February 3-15, you can enter giveaways at all the participating blogs listed below.
Each blogger is offering a prize of $25 or more!
I am very excited to introduce you to a beautiful new idea for watches!!
Jord watches
are gorgeous, light weight, and made of wood!! You read that right, made of wood!!
It's about time someone delivered an unconventional answer to age-old wrist candy. JORD watches are designed to take people back to nature and away from today's metal & rubber. We want to challenge the norm by making unique time pieces as a focal point for everyday fashion.
Our wood watches are one of a kind, premium quality time pieces, hand-crafted with sustainable materials from all over the world.
My first thought about the watch was "that must be heavy. It's made of wood!!" Plus I normally don't wear watches anymore. That's what my cell phone is for!! I was intrigued and curious, so I was sent one of their amazing
Ely Series watches in Maple
. Yes I mean amazing!!
This watch is very light weight. I don't even realize it is on my wrist half the time. The wood has a smooth finish to it so no splinters. The clasp is a simple metal push button open, so you can put the watch on with out any help. I also love the fact that the face not only tells time, but also has the date as well.
The only minor issue I see with the watch is that it is a little big, so I have to wear it higher on my wrist/arm then I am used too. I did check out their Frequently asked questions section on their site, and the watch can be adjusted. I don't want to try it myself (involves removing links) so I will bring it to a jewelry store to have a professional do it!! Simple easy fix.
All in all, I am in love with this watch!! It is the perfect accessory for me, and my Husband is very jealous and want's his own!!
Jord has many different watch styles to choose from. There is something for everyone!!
How would you like one of your very own?? Jord is generously offering one lucky reader the same watch I received ($129.) I can't wait for you to tell me what you think!!
Enter below using the rafflecopter, and then make sure you hop over to the other blogs giveaways!!
Good luck!!
a Rafflecopter giveaway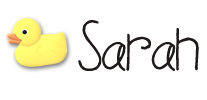 This post is written by
Sarah Coulsey
. She is a Wife, and Mother of two boys living in New England. This post may contain affiliate links.