**This is a sponsored post written by a guest poster.**
At Peter Millar, we obviously love quality clothing with unique style and that is meant to last. One of our favorite types of clothing is the woman's jacket. The reason for our love of women's jackets is primarily due to their versatility. A jacket can lend itself to keeping a woman warm, while adding a flash of color or sense of style that is unique that that particular woman. A jacket can also convey a mood or suit a lifestyle. Let's examine our fondness for the woman's jacket a bit more closely.
Style
A jacket is one piece of clothing that can completely change the feel or look of an outfit. Add a vest, and you've got a fun and quirky look. A fleece jacket says "casual", while a more structured wool jacket adds a bit of formality to a look.
Function
A jacket isn't just an accessory meant to complement an outfit. Of course, first and foremost, it is most often meant to add warmth and comfort. A woman can grab a jacket based on her mood, as well as on the conditions outside. A light, cotton jacket is perfect for a spring day, and a waterproof rain jacket can sure come in handy in a thunderstorm.
Versatility
The overall versatility is what we appreciate most of all about jackets for women. A jacket is a fashion staple that can serve a woman's needs no matter what it is she desires at any particular point in time.
Click here

to see the jackets we have for women at Peter Millar.
**This is a sponsored post written by a guest poster.**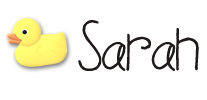 This post is written by
Sarah Coulsey
. She is a Wife, and Mother of two boys living in New England. This post may contain affiliate links.