Being a Disney fan, I could not pass up on telling you about this terrific giveaway!!
Prize:
Disney Princess Beauty and the Beast Exclusive Limited Edition Doll Figure Belle
Hosted by:
Gone Sweeping
and
Sign-ups close 1/25


**The blogger with the most referrals will receive the additional links at no cost


Click
HERE
to sign up and for more html info.
M.O.O.N. has now added several perks/discounts for frequent participation in our events but you must be a member of our Facebook group to be eligible. Please visit the
M.O.O.N. group
if you are a blogger and would like more information regarding these perks and other group events.
**If you are a company and would like to see your brand advertised in a M.O.O.N. event similar to this or a Blogger interested in working with M.O.O.N. please contact MakeOurOwnNetwork@gmail.com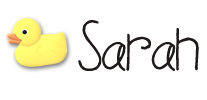 This post is written by
Sarah Coulsey
. She is a Wife, and Mother of two boys living in New England. This post may contain affiliate links.