**I am a member of the Collective Bias® Social Fabric® Community. This shop has been compensated as part of a social shopper insights study for Collective Bias and its client.**
The holiday's are upon us, and most of us will be starting our holiday baking soon. I love to make tasty treats and try new Christmas Recipes. My family and Ben's co-workers are usually my guinea pigs. I don't think they really mind though!! Christmas goodies are meant for sharing!!
When I need to get my ingredients for my Holiday Recipes, I always head to my local
Price Chopper
. Not only do they have everything I need, they offer the best prices around.
I try to go visit them at least once a week to check out their discounted items. They offer substantial discounts on a ton of dairy and meat products. Sometimes the discounts are so great, that when you use a coupon, you get the item for pennies if not free.
I also love their gas rewards program. I have saved hundreds of dollars on gasoline just for buying my normal groceries!! I once saved $1.20 off each gallon of gas. Pretty cool huh!!
Just a couple days ago, I scored on some greek yogurt, and milk. Enough savings so that I could buy some ingredients for some holiday baking. Check out what I got.
I bought enough stuff to make a delicious dinner, and some yummy deserts. When I was a kid, my parents always told me I had to eat all my dinner before I could have dessert. I tell my kids the same thing. With that being said, I decided to be naughty, and show you what I made for desserts first!!
I wanted to make something quick and easy to start. Sometimes I want a light dessert that is easy to munch on. So I made Chocolate/ Peanut Butter Chex Mix.
It is one of the easiest recipes I have ever made. All you need is a box of Chex Mix, Chocolate Chips, Peanut Butter Chips, Walnuts, Butter and Sprinkles to add color.
Take 6 cups of Chex Mix and mix it with 1 cup of Walnuts. In a microwaveable safe bowl, melt 1 cup of Chocolate Chips, 1 cup of Peanut Butter Chips, and 1/2 cup of butter for about 1 minute in the microwave. Add the Chocolate mix to the Chex Mix and stir. Once all the Chex Mix is coated, lay it out on wax paper to harden. Then enjoy!!
Now one dessert option is just not enough, so I made another!!
My next dessert came from Betty Crocker herself!! I made my own take on
Cherries Jubilee Cheesecake Bars
.
Here is what you need-
1 Box Betty Crocker SuperMoist Cherry Chip Cake Mix
1/2 cup butter, softened
2 packages of cream cheese (8 oz) softened
1 container Betty Crocker Frosting (I used Vanilla)
3 Eggs
Cherries (I added these to make the frosting cherry flavored)
Start by heating your oven to 325* Beat cake mix and butter together in a mixer on low speed and make the mix a crumble. Save 1 cup, and spread the rest of the mix out in a 13x9 inch ungreased pan.
Now beat cream cheese and frosting on medium speed to fluff it up. Add the eggs and cherries till well blended. Pour the mixture over the crumble in the pan, and then sprinkle the remaining crumble on top.
Bake for about 45 minutes or until set. Refrigerate for at least 2 hours then enjoy. Don't these look yummy (oh yes they are!!)
Price Chopper makes cooking easy and fun for all!! Make sure you check out their
Pinterest page
for great holiday recipe ideas!! Oh and stay tuned for my dinner post!!
Follow Price Chopper Supermarkets Holiday Recipes & Inspirations on Pinterest
**I am a member of the Collective Bias® Social Fabric® Community. This shop has been compensated as part of a social shopper insights study for Collective Bias and its client.**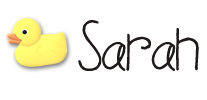 This post is written by Sarah Coulsey. She is a Wife, and Mother of two boys living in New England. This post may contain affiliate links.