**All opinions expressed are 100% my own. I was given a gift certificate to try the menu for this review.**
Welcome to the Jingle Jam Giveaway Hop hosted by
Cheap Is The New Classy
and
Saving More Then Me
. We have some terrific giveaways for you to get you in the holiday spirit!!
With the holidays upon us, I know a lot of us will be spending hours shopping. If you are anything like me, after spending all day shopping, the last thing you want to do is go home and cook.
One of our favorite go to places for dinner is Applebees. They have a terrific menu with a wide variety to choose from.
Applebee's has brought back their popular
Spirited Cuisine menu
that incorporates the complex flavors of bourbon, beer, wine and now Tequila into each delicious dish.
Cooking with alcohol intimidates one in four Americans, according to a new survey by Applebee's Neighborhood Grill & Bar®, America's favorite neighborhood grill and bar.
In fact, if it came down to it, men would be more comfortable cutting down their own Christmas trees and women would rather risk making a basket-weave pie crust from scratch before adding spirited flair to their at-home creations. It's why Applebee's restaurants are bringing back the popular Spirited Cuisine menu, a collection of dishes infused with the complex flavors of wine, bourbon, beer and now tequila.
A recent survey comedic confusion and hesitation on the part of the public when it comes to cooking with alcohol.
A majority of those surveyed were most scared by a dinner-hosting scenario in which the main dish erupts in flames – almost three times as many as another scenario of serving up a carnivore's feast to a vegetarian guest.

Half of respondents didn't know the correct definition of "deglaze," with 10 percent thinking it meant licking a glazed doughnut's icing clean off.

One in 10 people surveyed thought "flambé" meant either the most flamboyant lamb in a herd or Bambi's French cousin
We recently visited our Applebee's and tried a couple of the dishes. Ben had the Marsala Mushroom Sirloin and I tried the Chicken & Shrimp Tequila Tango. Oh my were they both delicious!!
The tequila avocado sauce
on my chicken was to die for, and Ben's
Marsala wine sauce was absolutely yummy. Both the chicken and steak were cooked perfectly and were very juicy!!
Applebee's gives large portions and friendly service. It is always a pleasure to eat there. I can't wait to go back and check out the other tasty meals!!
How would you like to visit and try the new menu?? One lucky reader is going to win a $50 gift code to try out some of the dishes for themselves thanks to Applebee's.
Enter using the rafflecopter form below, and then hop on over to the other great blogs and enter their giveaways.
Good luck, and Happy Holiday's!!
a Rafflecopter giveaway
**All opinions expressed are 100% my own. I was given a gift certificate to try the menu for this review.**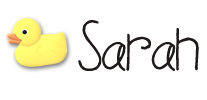 This post is written by
Sarah Coulsey
. She is a Wife, and Mother of two boys living in New England. This post may contain affiliate links.