** All opinions expressed are 100% my own. I was not compensated for this post. I was given product to review.**
Welcome to
The Pasta Shoppe
! We are John and Carey Aron and we're all about family, friends and food. Our business is family run and home based in Nashville, Tennessee, but our pasta adventure began in 1992 during our honeymoon to Italy. We fell in love with pasta and the Italian lifestyle, and knew someday we wanted to recreate a piece of Italy back home.
Having two children, we are constantly trying to figure out different meal ideas for the boys. We are lucky that they are not extremely picky eaters.
One thing we always have in the house is pasta. It is something that is simple to make, and you can do a bunch of different things with it.
As I said, our boys are not picky, but they do like their creature comforts. They seem to be more excited about pasta when we give them it in fun shapes. Who wouldn't be!!
I was very lucky to be able to work with
The Pasta Shoppe
, and receive a huge box of different shaped pastas. Take a look at how fun these are!!
We did simple dishes with some of the pasta (just butter or Alfredo sauce) and then we made baked Mac and Cheese with the Halloween pasta.
The boys loved trying to figure out what shapes were in each dish!! I loved the taste. The pasta was delicious and tasted very fresh. I also like the fact that the Pasta Shoppe has more then just pasta. You can get things like
soup and chili
as well!!
There are many different shapes to choose from, and this time of year you can get specialty
pastas for the holidays
!!
If you are looking for a unique, and practical gift, how about pasta?? It makes a tasty treat for anyone and the prices are very reasonable!!
The Pasta Shoppe also has
fund raising options
, so you can get your school and community involved. I turned in some catalogs to Ben's school and I am hoping they use the Pasta Shoppe for their next fundraiser!!!
** All opinions expressed are 100% my own. I was not compensated for this post. I was given product to review.**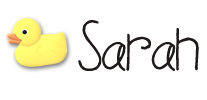 This post is written by
Sarah Coulsey
. She is a Wife, and Mother of two boys living in New England. This post may contain affiliate links.