FRAMINGHAM, Mass.--(BUSINESS WIRE)--Staples Inc. (NASDAQ: SPLS), the world's largest office supply company and second largest internet retailer announced today the launch of an

online ink and toner recycling program

. The online program is an expansion of the existing, in store Staples Rewards ink and toner recycling program.
The online program enables Staples Rewards members to recycle empty ink and toner cartridges by printing a pre-paid shipping label to send their cartridges in for recycling and receive $2 back in Staples Rewards® for each one. The launch of the online ink and toner recycling program is a result of the retailer's commitment to making a positive impact on the environment while also meeting the needs of their customers.
"This is a huge win for Staples as we make it easy for Staples Rewards members to choose how they want to recycle their ink and toner cartridges," said Mark Buckley, VP of Environment. "Whether they choose to recycle in-store or, now, online, they have one more opportunity to save on future purchases while reducing waste."
Earlier this year, Staples announced that it has recycled 350 million ink and toner cartridges since 2005, averaging over 60 million cartridges per year in the past three years. Through the cartridge recycling program, Staples has recycled 182 million pounds of plastics and metals, roughly the equivalent weight of an aircraft carrier or 400 times the Statue of Liberty.
Staples' in-store electronics recycling program has a goal of recycling 40 million pounds of e-waste globally each year by 2020. Since 2007, Staples has recycled 64 million pounds of electronic waste.
For the convenience and transparency of their program, collection volumes and commitment to using certified and responsible recyclers, Staples received the highest grade in the

Electronics Takeback Coalition's Retail Recycling Report Card

.
Staples is also the only national retailer who is an e-Stewards Enterprise, meaning that they have committed to using e-Stewards certified recyclers for all of their electronic waste.
About Staples
Staples is the world's largest office products company and second largest internet retailer. For 27 years, Staples has served the needs of business customers and its vision is to provide every product businesses need to succeed. Through its world-class retail, online and delivery capabilities, Staples offers office supplies, technology products and services, facilities and breakroom supplies, furniture, copy and print services and a wide range of other product categories. With thousands of associates worldwide dedicated to making it easy for businesses of all sizes, Staples operates throughout North and South America, Europe, Asia, Australia and New Zealand. The company is headquartered outside Boston. More information about Staples (Nasdaq: SPLS) is available at

www.staples.com

. More information about Staples environmental programs is available at

www.staples.com/easyontheplanet

.
Read more:

http://staples.newshq.businesswire.com/press-release/corporate/staples-launches-online-ink-and-toner-recycling#ixzz2lhvZ46rX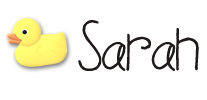 This post is written by
Sarah Coulsey
. She is a Wife, and Mother of two boys living in New England. This post may contain affiliate links.