Take Home The Newest "Jake and the Never Land Pirates" DVD on November 19
Jake and the Never Land Pirates: Never Land Rescue
Value-Packed DVD Includes 4 Additional Episodes plus an Exclusive
Destiny Sword with Glow in the Dark Stickers!
Synopsis: In "Jake and the Never Land Pirates: Never Land Rescue," Jake embarks on his most heroic mission ever as the magic of Never Land begins to disappear just as the ancient Forever Tree seems to be fading away. After a mysterious figure known as "The Guardian" arrives to explain that only the pirate who truly believes in himself can save Never Land from vanishing completely, Jake must break off from the rest of his crew and go alone on a mission to save the Forever Tree, the source of magic throughout all of Never Land. Guiding Jake on his quest is Tinker Bell, who makes her first-ever appearance in the series.
Talent: Cameron Boyce (Disney Channel's Jessie, Grown Ups
) as Jake, Madison Pettis (Disney Channel's
Cory in the House, Beverly Hills Chihuahua 2
and 3, The Game Plan) as Izzy, Jonathan Morgan Heit (Bedtime Stories) as Cubby, David Arquette (Scream movies) as Skully, and Corey Burton (Star Wars: The Clone Wars) as Captain Hook
Executive Producer: Rob LaDuca
Producer:
Mark Seidenberg
Street Date: November 19, 2013 (Director Prebook: 9/10; Dist. Prebook: 9/24)
Packaging: 1-Disc DVD + Jake Sword with Glow-in the-Dark Stickers packed inside
Episodes: "Jake and the Never Land Pirates: Never Land Rescue"
"It's a Pirate Picnic"/ "The Key to Skull Rock"
"The Golden Twilight Treasure"/"Rock The Croc!"
"Jake and Sneaky Le Beak"/ "Cubby the Brave"
"Jake's Special Delivery"/ "Seahorse Saddle-Up!"
Bonus Features:

8 "Playing with Skully" Shorts (
Sailing The Never Sea, Where's Sandy?, Pulley Hook, North Bound, Diving In The Coral Reef, Ship Ahoy!, Pirate Puzzle, Coconuts On Pirate Island)
Run Time: Approx. 145-minutes
Aspect ratio: 1.78:1 Widescreen (Enhanced for 16x9 Televisions)
Languages/Subtitles: English, French & Spanish
Both of my boys are huge Jake fans. Every episode, and DVD must be watched in our house!! I find myself sitting down and watching them too. Oh and yes, I can sing all the songs!!
In this DVD, you find Jake trying to save Never Land from completely disappearing. The ancient Forever Tree is fading, and only a true pirate who believes in himself can save the day. Of course Jake has to contend with my good friend Captain Hook. He is my favorite character!!
With a cute story and catchy songs, you will enjoy this as much as your kids do!!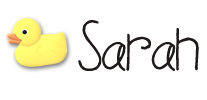 This post is written by
Sarah Coulsey
. She is a Wife, and Mother of two boys living in New England. This post may contain affiliate links.