DISNEY*PIXAR'S ANIMATED CLASSIC GEARS UP FOR A WHOLE NEW DIMENSION OF TURBOCHARGED FUN!
Revving Up For The First Time Ever on Disney Blu-ray 3D and Digital HD 3D October 29, 2013
CARS 3D Ultimate Collector's Edition Includes Blu-ray 3D™, Blu-ray™, DVD and Digital Copy*
Synopsis:
Pixar's landmark classic goes full throttle off the screen and into your living room for the first time ever in spectacular Blu-ray 3D! From the acclaimed creators of Toy Story, The Incredibles and Finding Nemo comes a high-octane adventure comedy that shows life is about the journey, not the finish line.
Hotshot rookie racecar Lightning McQueen (Owen Wilson) is living life in the fast lane until he hits a detour on his way to the most important race of his life. Stranded in Radiator Springs, a forgotten town on the old Route 66, he meets Sally, Mater, Doc Hudson (Paul Newman) and a variety of quirky characters who help him discover that there's more to life than trophies and fame.
Treat your crew to turbocharged entertainment with this CARS 3D Ultimate Collector's Edition. It's flat-out fun with a sensational soundtrack, thrilling bonus features and revved-up picture and sound!
Voice Cast:
Owen Wilson (Lightning McQueen), Larry the Cable Guy (Mater), Paul Newman (Doc Hudson), Bonnie Hunt (Sally Carrera), Cheech Marin (Ramone), Tony Shalhoub (Luigi), Guido Quaroni (Guido), Jenifer Lewis (Flo), John Ratzenberger (The Abominable Snowplow/Mack/Hamm Truck/ PT Flea Car) and Michael Keaton (Chick Hicks)
Director:
John Lasseter (A Bug's Life, Cars 2, Toy Story 1 & 2)
Screenplay:
Dan Fogelman (Bolt, Crazy Stupid Love, Tangled), Joe Ranft (A Bug's Life, The Lion King, Toy Story) and Kiel Murray (Brave, The Incredibles, Up)
Producer:
Darla K. Anderson (A Bug's Life, Monsters Inc., Toy Story 3)
Release Date:
Digital HD 3D: October 29, 2013
Blu-ray 3D: October 29, 2013
(Direct Pre-book: 9/3/13; Distributor Pre-book: 9/17/13)
Classic Cars Bonus
Features Include:
Epilogue, Inspiration for Cars, Five Deleted Scenes, Cars Short: "Mater and the Ghostlight,"
(Ultimate Collector's
Theatrical Short: "One Man Band," Cine-Explore, Carfinder, Boundin' Cars, "Doc" Short,
Edition Set Only)
and more!
Feature Run Time:
116 minutes (approx.)
3D BD Aspect Ratio
2.39:1
3D BD Audio:
5.1
Dolby True HD (English), 5.1 Dolby Digital (French, Spanish), DVS 2.0 Dolby Digital (English)
3D BD Languages:
English, French, Spanish
3D BD Subtitles:
English, French, Spanish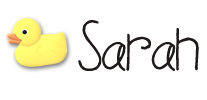 This post is written by
Sarah Coulsey
. She is a Wife, and Mother of two boys living in New England. This post may contain affiliate links.