My Husband and I watch a ton of cooking shows. We enjoy seeing all the new and creative recipes, and enjoy attempting them ourselves.
A couple night ago, we both went shopping with a $20 budget to plan a meal for the other person. The rules were simple. We each were given a Filet Mignon steak to cook (same size) and scallops (same amount.) After that, it was fair game. Make what you want.
Here is what I made for Ben.
I made garlic butter green beans, brown sugar/honey baby carrots, garlic dill red skin mashed potatoes, white wine sauteed scallops and paprika and peppercorn rubbed filet with Asiago Cheese Alfredo sauce.
Here is what Ben made.
He made a butter poached filet, with a red wine reduced sauce over an arugula salad, fresh strawberries, cauliflower and sauteed scallops.
If you could try or make one, which would you pick??
Personally we loved them both!!!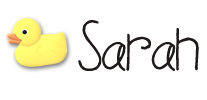 This post is written by
Sarah Coulsey
. She is a Wife, and Mother of two boys living in New England. This post may contain affiliate links.