**All opinions expressed are 100% my own. I was not compensated for this post. I was given an all expense paid trip to LA to attend the taping of the Hub Networks Halloween Bash**
After getting to sleep in (yes I said sleep in) all though it was 5 am LA time, I had a terrific brunch with some of my new
Hub Network
friends. We got to learn all about the new line up of shows, and what the Hub Network really wants to enforce.
I love the fact that all of their shows are family friendly. Each show is geared to be interesting to people of all ages including parents. Ben Sr and I love to sit down and watch Full House, and ALF with the kids. My boys are a little too young still for Goose Bumps and R.L.Steins The Haunting Hour, but us old timers can watch it!!!
I can let both boys watch Pound Puppies, Transformers, Littlest Pet Shop and Strawberry Shortcake and not worry about bad language, or horrible humor I don't want them exposed to.
I am very excited for how the Hub Network is really trying to make a niche for themselves and bring programming that everyone can enjoy.
During the brunch we got to meet and hear from Ted Biaselli- Vice President, Programming of the Hub Network.
Ted was terrific to listen to. He really loves his job and lets his enthusiasm inspire others!!
After brunch, we had a little bit of down time to get ready for the show!!
We were given the option of dressing up in costume, and of course I took advantage!! Being a kids show, I didn't want to be anything to scary, so I stuck with this!!
Being a member of the press (I love saying that!!) We got to stand right on the red carpet, and talk to all the celebrities coming in for the show.
A lot of the celebrities were child actors, and I regret to say I did not know all of them. The PR reps with the kids held up signs with the kids names and what they are known for. This was a huge blessing. Once I read the signs, I knew exactly who a lot of them were. Quite a few played the voices of characters my kids love!!
Everyone of them were very friendly and professional. Oh and did I mention cute!!!
Jaden Betts does the voice of Donny McStuffins from Doc McStuffins, and of course I better know Joey King!! She played China Girl in Disney's OZ the Great and Powerful!!
I got to meet Todd Newton (the host of Whammy-Press Your Luck,) Michelle Stafford from the Young and the Restless, and who doesn't know Bill Nye!!!
Cody Simpson and the girls from Fifth Harmony were all very sweet!!
Our host for the night Kenan Thompson, and Rico Rodriguez of Modern Family fame!!
Our judges. Hal Sparks to me is best known as Michael from Queer as Folk (he is such a funny and nice man!!) Coco Jones is known for her hit song Holla at the DJ. This girl is making a huge name for herself and she is only 15!!! Of course everyone knows Martha Stewart. Her name is included in every DIY arts and crafts handbook!!
After talking and hanging out with the celebrities, we were taken inside to see the show being taped. That was a fun experience. Getting to see the different takes to make things perfect, and just the over all atmosphere of a live, fun show was terrific. We were not able to take pictures (understandably) but I did get one picture in (and I was so glad to do it!!)
Normally I try 100% of the time to be very professional when it comes to work and being around celebrities. I mean I was within touching distance of Vince Vaughn and Robert Downey Jr and I did not act like a crazy nut (all though I wanted too!!) During one intermission, I was given the chance to have a picture taken with Hal Sparks, and I was not passing that one up!!
Now back to the show (hehe, I have always wanted to say that!!) The contestants were split into 6 categories- Howl-arious, Spook-tacular, Mad Genius, Blast from the Past, Animal Kingdom, and Everyday Stuff. The judges picked the best one from each category, and they won a Jackie award and $1000!!
Photo courtesy of the Hub Network
Once a winner from each category was picked, then those contestants went up again and the best over all was picked. Now of course I know the winner, and if you saw the first showing of the special that aired October 26th, then you know the winner too. The show is being re-aired tonight at 8 pm est, so I will not say anything on here until tomorrow.
Tune into the Hub Network tonight to watch the first annual Halloween Bash and try to see me!!
**All opinions expressed are 100% my own. I was not compensated for this post. I was given an all expense paid trip to LA to attend the taping of the Hub Networks Halloween Bash**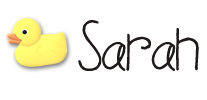 This post is written by
Sarah Coulsey
. She is a Wife, and Mother of two boys living in New England. This post may contain affiliate links.