The Holiday's are approaching very quickly. This is my extremely busy time of year. I would love to add a couple of team members to my site, who offer terrific guest posts to my readers. If you are interested, please read the info below and fill out the form.
Currently I am looking for a foodie, who is willing to post recipes that they themselves have tried and that are rated highly on the yummy scale. It can be anything from appetizers, to main entries to deserts. Personal pictures that you took of the food is a must. If you are using someone else's recipe, I would need their info to give proper credit. I am going to start out posting the recipes on Wednesday, and may add another day later on.
The second guest poster is someone who enjoys to read. I work with multiple publishing houses, and even though I am an avid reader, I just can not keep up. The ideal person I am looking for will be able to read two plus books a week. I would like to post the reviews on the weekends. At least one each day.
https://docs.google.com/forms/d/1miJiq_ndG7ob8dBXB8WBolKP6UQvW9Uau4gxOmCd3y8/viewform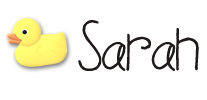 This post is written by
Sarah Coulsey
. She is a Wife, and Mother of two boys living in New England. This post may contain affiliate links.