Get Ready For Petacular Escapades!
Littlest Pet Shop: Petacular Escapades
Bring the Fun-Filled Adventures Home on DVD
October 1st, 2013 from Shout! Factory Kids
Blythe and her best friends — Zoe the spaniel, Pepper the skunk, Sunil the mongoose, Russell the hedgehog, Penny the panda, Vinnie the gecko and Minka the monkey — are back for five more exciting adventures in the Littlest Pet Shop! On October 1, 2013, Shout! Factory Kids, in collaboration with Hasbro Studios, will release Littlest Pet Shop: Petacular Escapades on DVD. This collection features encounters with legendary parrots, movie stars and Blythe's sudden inability to understand the pets! All of these adventures and more happen in these petacular episodes of The Littlest Pet Shop!
Littlest Pet Shop: Petacular Escapades
delivers captivating entertainment the whole family can enjoy and contains a brand new bonus sing-along. Featuring all-new original music by Daytime
Emmy
®
Award nominee Daniel Ingram and the vocal talent of Ashleigh Ball, Tabitha St. Germain, Nicole Oliver and Peter New, Littlest Pet Shop currently airs on The Hub TV Network in the US. Fans can pre-order their copies of the collection now by visiting
ShoutFactory.com
Episodes Include:
Blythe's Crush
Dumb Dumbwaiter
Lights, Camera, Mongoose
What Did You Say?
Terriers & Tiaras
Bonus Features:
Sing-Along
Hasbro Studios is the Los Angeles-based entertainment division of Hasbro, Inc. (NASDAQ: HAS). The studio is responsible for entertainment brand-driven storytelling for the company across television, film, commercial productions and short-form. It develops, produces and distributes TV shows based on Hasbro's world class brands, including TRANSFORMERS, MY LITTLE PONY, LITTLEST PET SHOP and FAMILY GAME NIGHT. Many of these shows air on Hub Network, a U.S. television network for kids and their families, that is a joint venture between Hasbro and Discovery Communications (NASDAQ: DISCA, DISCB, DISCK). Hasbro Studios shows can also be seen on networks in more than 170 countries globally. Since its formation in 2009, the studio has received seven Daytime Emmy wins and 16 nominations. On the film side, the studio is developing and producing a number of features based on Hasbro's brands, including TRANSFORMERS 4 (Paramount), STRETCH ARMSTRONG (Relativity Media) and CANDY LAND (Sony). The studio team also oversees the production of commercials that feature Hasbro's brands as well production of short-form content that can be seen on all of the major digital and social media platforms globally.
About Shout! Factory
Shout! Factory, LLC is a diversified multi-platform media company devoted to producing, uncovering, preserving and revitalizing the very best of pop culture. Founders Richard Foos, Bob Emmer and Garson Foos have spent their entire careers sharing their music, television and film favorites with discerning consumers the world over. Shout! Factory's DVD and Blu-Ray™ offerings serve up feature films, classic and contemporary TV series, animation, live music and comedy specials in lavish packages crammed with extras. Shout's audio division boasts GRAMMY®-nominated box sets, Broadway cast albums, new releases from storied artists, lovingly assembled album reissues and indispensable "best of" compilations. In addition, Shout! Factory maintains a vast digital distribution network which delivers video and audio content to all the leading digital service providers in North America. Shout! Factory also owns and operates Timeless Media Group, Biograph Records, Majordomo Records, HighTone Records and Video Time Machine. These riches are the result of a creative acquisition mandate that has established the company as a hotbed of cultural preservation and commercial reinvention. Shout! Factory is based in Santa Monica, California. For more on Shout! Factory, visit
shoutfactory.com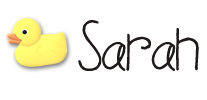 This post is written by
Sarah Coulsey
. She is a Wife, and Mother of two boys living in New England. This post may contain affiliate links.