**All opinions expressed are 100% my own. I was not compensated for this post. I was given an all expense paid trip to NYC to visit the set of the movie while it was being filmed, thanks to Disney**
DELIVERY
MAN
releases in theaters
on

November 22nd

!
It's hard to believe it has been 9 months already, since I was given the opportunity to visit my first live movie set!!
Last December, Disney and DreamWorks invited me to NYC to see Vince Vaughn and Cobie Smulders tape a scene in their up coming movie Delivery Man (In theaters November 22nd!!)
I also got to meet and interview the director Ken Scott!!
Ken is a very passionate man when it comes to making this movie, especially for the second time!!
"There's very little examples of this, of a director re-doing his own movie. We had the chance to actually see the movie
with many American
audiences, and I saw their reactions and I really thought that
it was a movie, it was a story that could really connect with
an American audience. So basically what it is, it's the same
story, yet it's just integrated into the American culture."
How was directing the remake different than the
original?
"Directing a remake, especially since it was my
original, I had to get into a frame of mind
to make sure everyone that I worked with - the
actors, all the heads of departments, and even myself,
were not just copying something. W
e wouldn't have that great creative energy, the magic
that you want in a movie.
W
hen you make
a movie it's all kinds of decisions and, moments and
if you just copy you don't have that. The magic doesn't appear
on screen, for everyone. So for me that was very important not
to just copy something. Then again, I didn't want to be
trying to make something different just for the sake of making
something different!"
Why choose New York to do the movie?
"Well, New York was for me
the greatest place to shoot this movie because it's
five hundred and thirty-three kids that have to live in the same
town.. There are
so many
different neighborhoods, and the kids are very different from
one another. In the sense that they have different
realities. So it really helped, the fact that I was filming in
different neighborhoods. Right away you understand what that
kid's about. If there's a kid that's living in Chelsea, or
living in the Bronx. You know, it's all very different. I
t was great to be here."
Was Vince Vaughn always in mind for the remake?
"Yes. Vince Vaughn for me was perfect for
this character. The way the whole story is built,
he's in every scene. He's there all the time. And I wanted
the tone of the movie to be very much like
Fatherhood and that brought me naturally towards a dramatic
comedy. You know it's a comedy and it's a drama.
Fatherhood is very much like a dramatic comedy. T
here are some very funny moments, there's some more dramatic
moments, there's some more difficult moments.
I found that Vince Vaughn has the
capacity for making us laugh. He's a great
actor. Very charismatic. H
e was a perfect actor for this story.
It was so much fun to visit the set, and get to meet Ken, Cobie Smulders (for my second time!!) and Vince Vaughn. Watching a scene be taped, showed us that there is a lot more involved in making a movie then you could ever realize.
We watched Vince Vaughn repeat a four word sentence at least 40 times before it was just right!!
I absolutely loved how Vince and Cobie have a great chemistry together, even while not being taped. The two sang us a song in between takes!! They sang "Let's give the bloggers something to write about." We laughed and laughed. I really hope it makes it to the bloopers reel!!!
Over all I had a great time, and can not wait to see the finished movie!! I will be able to point out to my Hubby the scene I saw!!!
**All opinions expressed are 100% my own. I was not compensated for this post. I was given an all expense paid trip to NYC to visit the set of the movie while it was being filmed, thanks to Disney**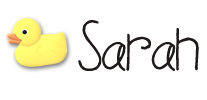 This post is written by
Sarah Coulsey
. She is a Wife, and Mother of two boys living in New England. This post may contain affiliate links.