Lady Sophia has long been estranged from her husband, Vane Barwick, the Duke of Claxton, whose rumored list of amorous conquests includes almost every beautiful woman of the ton. Yet a single touch is all it takes to reawaken her furious passion for him. But how can she trust the man who crushed her dreams and took away the one thing she wanted most?
Claxton has never forgiven himself for the youthful mistake that ruined his marriage to Sophia. Now, after nearly a year abroad, the reformed rogue vows to win back the only woman he's ever truly loved. He'll do whatever it takes to prove he can be the honorable husband she deserves-and the passionate lover she desires.
The beginning of this book is really sad. It starts out with the reason why Sophia and Claxton are separated and the pain they each go through. There were quite a few parts where I had tears in my eyes.
Sophia has spent the last 7 months away from Claxton trying to piece her life back together. She is surrounded by her family but has kept her separation a secret from them. At her Grandfathers birthday party, Claxton suddenly reappears and makes emotions come back to the surface. In an attempt to escape Claxton, Sophia runs off to his Mothers abandoned home not knowing he soon would follow.
Sophia and Claxton find themselves caught in a blizzard and stuck in the home together. Claxton tries to make the best of things, and help Sophia remember the good times and how much the two are in love.
There are a lot of trials the pair must go through, and quite a few funny parts including a duel, a couple of ill timed affairs, and an adventures quest!!
All in all if you are looking for a feel good book with a lot of love, you must check out Never Desire A Duke!!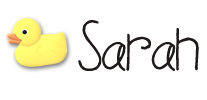 This post is written by
Sarah Coulsey
. She is a Wife, and Mother of two boys living in New England. This post may contain affiliate links.