REVERB COMMUNICATIONS UNVEILS
PAX PRIME 2013 BOOTH LINEUP
Visit Booth #3436 To Experience BandFuse: Rock Legends,
Van Helsing II, Edge of Space, Guncraft and more

Twain Harte, CA – August 12, 2013 – Reverb Communications announced today its presence at PAX Prime 2013, being held at the Washington State Convention Center from

Friday, August 30 through Monday, September 2

. Reverb will feature an exciting line-up of games playable at Booth #3436, and both attendees and reporters are invited to come on by to check out these fantastic titles.
In addition, Beatbuddy: Tale of the Guardians will be playable at the Indie Mega Booth #674.
EDITOR'S NOTE: Nearly all games will have their developers at the Reverb booth to demo their game as well as provide interviews. To schedule an appointment to play and/or conduct a developer interview, please contact Ben PerLee (bp@reverbinc.com) and Anthony Chau (anthony@reverbinc.com).
Reverb Communications' PAX Prime 2013 line-up consists of a mixture of fantastic agency client titles as well as indie games from the Reverb Publishing initiative:
• BandFuse: Rock Legends (Realta Entertainment Group, Xbox 360®/PlayStation®3) --BandFuse: Rock Legends seamlessly connects real guitars, basses and microphones to game consoles, empowering players to jam to a fully unlocked library of hit songs. From rock to metal and punk to funk, BandFuse features 55 massive genre-jumping songs from Slash, Maroon 5, Rush, The Strokes, Heart, Pearl Jam and more.

• Beatbuddy: Tale of the Guardians (THREAKS/Reverb Publishing, PC/Mac/Linux) -- Winner of 'Best Art' and 'Best Sound' in Intel's 2012 Level Up Game Demo Contest, Beatbuddy: Tale of the Guardians tells the story of an ethereal, blue creature – Beatbuddy - who is awoken from his eternal slumber in order to save the world of Symphonia from losing musical freedom forever to Prince Maestro.
NOTE: Beatbuddy is playable at the Indie Megabooth at Booth #674.

• Edge of Space (Handyman Studios/Reverb Publishing, PC) -- Set in deep space, Edge of Space is an open-world, dynamically-generated sandbox survival-adventure game. Players fight against an array of creative horrors including cybernetically-enhanced laser space sharks and vicious genetically-evolved polar bears -- and those are not even the strangest monstrosities to encounter.
NOTE: New features will debut at PAX Prime 2013 for Edge of Space – press members are encouraged to make appointments to ensure they don't miss out.

• Guncraft (Exato Game Studios/Reverb Publishing, PC) -- Marrying the addictive nature of block building sandbox games with the speed and competition of modern first-person shooters, Guncraftfeatures gameplay that is instantly intuitive and addicting. Players can create arenas and levels based on anything they can think of, and once complete, utilize these stages for addictive fast-paced shooting action. The core crafting mechanics of Guncraft are available in all game modes enabling players to build structures, characters classes, and weapons and then decimate everything in sight.

• The Incredible Adventures of Van Helsing II (NeocoreGames, PC) -- The incredible adventures continue and Van Helsing, the famous monster-hunter, returns to save the day again with the help of his charming, ghostly companion, Lady Katarina. The gothic metropolis of weird science is on the brink of destruction as chaos rules the streets and a new enemy plots revenge. It's time to enter the dark side of Borgova and the forbidden wilderness, but beware: you are not the only one behind a mask.
NOTE: A special surprise presentation will be unveiled for Van Helsing II by the NeocoreGames development team – press members are encouraged to make appointments to ensure they don't miss out.

• Orc Attack Flatulent Rebellion (Casual Brothers/Reverb Publishing, PC, Xbox 360, PlayStation 3) -- Fart or die in this gas-and-slash action game, where fun-loving Orcs battle pollution spreading Humans in a humorous fantasy setting. In either single-player or up to four-player co-op, players take the role of Orcs, each wielding a unique gaseous ability, and then take the fight to the Humans in a stinky, fart-filled romp.
ABOUT REVERB PUBLISHING:
Launched in 2010, Reverb Publishing offers digital publishing to independent game developers, combining production and business development support paired with the proven public relations and marketing agency expertise from its parent company, Reverb Communications. Reverb's unique model is form fitted for studios, ensuring they receive the majority of the game's revenue and maintain ownership of their titles while Reverb handles non-developmental tasks including production support, navigating QA, and preparing for product submission.
For more information about Reverb Publishing, please visit www.reverbpublishing.com.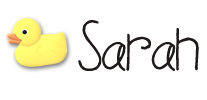 This post is written by
Sarah Coulsey
. She is a Wife, and Mother of two boys living in New England. This post may contain affiliate links.