**All opinions expressed are 100% my own. I was given a once in a life time all expenses paid trip to LA compliments of Disney and a copy of the DVD for review.**
Watch the fur fly as a new breed of super hero is born in Disney's fun-filled epic adventure. An ordinary day at Fernfield Farms turns extraordinary when Budderball, Mudbud, B-Dawg, Buddha, and Rosebud discover mysterious rings that grant them each a unique super power. Before you can say, "Buddies, assemble," the pups unleash their amazing abilities and race to the rescue when a shape-shifting bully from outer space threatens the planet. But can they succeed in kicking major tail without revealing their new secret identities?
I was so excited when I found out that not only was this movie coming out, but I would get to meet some of the puppies not once but twice!!!
My boys love the buddies movies. We own everyone!! When I told them that I would get to meet some of the buddies when I flew to California, they were excited for me. They had a list of questions I was supposed to ask the doggies!!
On my last day in California, Disney took me to the
Walt Disney Studios
and I got to meet Rosebud!!!
I was star struck!!! We are huge dog lovers in this house, and any chance I get to play with a puppy, I take!!!
We got to speak with Rosebuds trainer as well, and learned quite a bit about the puppies. One fact I liked is that the dogs are trained with dog food as a treat instead of things like my doggie gets (bacon and chicken!!) That way when they all eat the same treat, they listen to their trainers and do not jump to the one who has the best treats!!
Each puppy is trained for about 3 weeks before they take to the set, and they only work on the movie for a couple of weeks before they get too big to continue. At any given time each character has two puppies that play it!!
Oh and in case you were wondering, all the puppies are adopted to loving homes (very quickly I might add!!) I asked if I could be put on a waiting list, and the trainer said they are taken long before a list could even be made!!
You can watch our full interview below!!
I was also very lucky when I got home to get an invitation to head to the Boston Children's Museum and meet Rosebud and B-Dawg!!! This time I got to bring my boys!! They were so happy to get to meet the puppies!!
Unfortunately while we waited for our turn to see them, Rosebud had to take a break, but we did get to meet B-Dawg!!
The boys were a little sad that they couldn't play with the puppy, but they got over that pretty quickly when we told them we got to explore the museum and watch the movie on the way home!!
Look for my museum post soon!!
On the way home we (ok the boys and my mom who sat in the back) got to watch the movie. I got to listen to it!!
All three gave two thumbs up!!
The buddies learn that they have magical powers after discovering the rings of inspiron and must help another dog named Captain Megasis save the rings from an evil alien pig!!! The dogs help out many people along the way from a candy store owner being robbed, to a little girl trapped in a burning building.
Ben Sr and I watched the movie after the kids went to bed, and we laughed and laughed!! In true Disney fashion the humor was perfect and very family friendly.
This is a must have movie for any Buddies fan!! A perfect stocking stuffer for Christmas (yes I am already thinking of the holidays!!)
How would you like to win a copy?? One lucky reader will get their very own copy of Super Buddies!!
You can also enter my
HUGE Disney movie giveaway
here for another chance to win a copy, or you can purchase your own copy below!!
Good luck!!
a Rafflecopter giveaway
**All opinions expressed are 100% my own. I was given a once in a life time all expenses paid trip to LA compliments of Disney and a copy of the DVD for review.**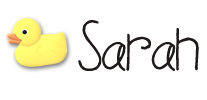 This post is written by
Sarah Coulsey
. She is a Wife, and Mother of two boys living in New England. This post may contain affiliate links.