Guaranteed Father's Day delivery if ordered by

May 31, 2013

! Tell all your family, friends, readers, etc.!
Use Code: MYMUG
Expires:

June 15

New Customers Only
Shipping: Starts At $5.99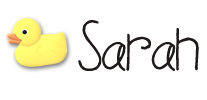 This post is written by
Sarah Coulsey
. She is a Wife, and Mother of two boys living in New England. This post may contain affiliate links.