Dedicated to providing the most impeccably luxurious and hospitable sailing experience in Boston, we here at Classic Harbor Line are looking forward to the privilege of escorting you on a breathtaking excursion aboard the most elegant sailing vessel in Boston Harbor: Schooner Adirondack III. Boston's rich maritime history is best viewed from the water, so why not do it in style? While out on the water on Bostons best boat tour, you will be treated to skyline view and Boston Harbor that cannot be captured any other way. This is the best way to go sightseeing in Boston! So come on out, kick up your feet, and let the Classic Harbor Line crew do all the heavy lifting (and drink pouring) for you. Sailing on the Adirondack III with us will provide a new perspective on the city of Boston for the first time visitor and the seasoned local alike!
Whether buying tickets for one of our Boston Day Sails, Sunset Sails, City Lights Sails, or privately chartering the schooner for a special family or corporate event, you will be amazed by the comfort and beauty of Adirondack III. Like all of Classic Harbor Line's fleet, the unmatched Adirondack III was built and is maintained by the Scarano Boat Building Company in Albany, NY.
**All opinions expressed are 100% my own. I was not compensated for this post. I will receive tickets to review the boat at a later date.**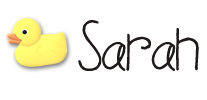 This post is written by
Sarah Coulsey
. She is a Wife, and Mother of two boys living in New England. This post may contain affiliate links.