The Civil War and Battle of Gettysburg were 150 years ago. I love to learn about our history. I was always taught that it was a great way to not repeat mistakes.
My favorite era is the Victorian. It is so funny to think that some of Women's most pressing issues back then were how they dressed, and who they married!! I do admire their outfits, but I could never see myself in all of those layers!!!
If you love history like I do, then on June 28th, check out the new movie Copperhead by Director Ron Maxwell.
We were all taught about the Civil War in school, but how much do we really know about the challenging stories of the brave families during the era? Mothers, fathers, and children all experienced intense hardship as family members left to fight in combat. 150 years later the timeless stories of families affected by war still remain especially pertinent.
Commemorate the 150 year anniversary & keep your kids learning during the summer by catching Copperhead, a Civil War movie the whole family can watch together and talk about!


About Copperhead:
From director Ron Maxwell, (Gettysburg, Gods and Generals) Copperhead is unlike any other Civil War movie. Far from the Virginia battlefield, it's the exciting story of Abner Beech (Billy Campbell), a peace-loving but stubborn dairy farmer in upstate New York. He detests slavery, but opposes the war for the sake of the "union." Abner is neither a Yankee nor a Rebel. He is a Copperhead. This is an extraordinary story of family and community. Learn more:
http://www.copperheadthemovie.com
How would you like to win some cool prizes to go along with the movie??
One lucky reader is going to win an Official Copperhead Movie Pack which includes-
- Official Copperhead Movie Poster hand signed by Director/Producer Ron Maxwell (Gettysburg, Gods and Generals) (27 X 40)
- The Copperhead Official Companion Book [Author: Harold Frederic]
- Movie Theater Cash [Valid for 1 Movie Admission]
Check out this neat app for more details about the movie, and some fun recipes, and then enter the giveaway with the rafflecopter below.
a Rafflecopter giveaway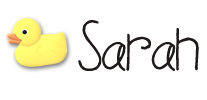 This post is written by
Sarah Coulsey
. She is a Wife, and Mother of two boys living in New England. This post may contain affiliate links.