This past weekend, we had some bad news hit us again. After going through four months of training for my Husbands new job, he was laid off un-expectantly. It was a job that put a lot of strain on us (he was working over nights and I could not reach him at all for 12 hours a day) but it was a job that we were starting to rely on, and I hate to say, getting used too.
Then yesterday we received a lovely phone call from Ben Jr's school. A live bullet was found at the high school right down the street from his school. It was found when a bunch of students from Ben's school were there practicing for a talent show that takes place tomorrow. The kids in the building at the time ranged from kindergarten to 6th grade. I may be over cautious but after considering everything from the past couple months and today being only a half day of school, I kept Ben home.
We received another call from the school today to let us know police presence will be in force at the schools for the time being.
I have been told by some that I am over reacting keeping Ben home today. With the tragedy in Newtown CT still so fresh in my mind, I just could not bring myself to send him.
I hate the feeling of being scared to send my son to school, and I wish I could say with all certainty that he will be fine while there, but I know that the parents of the poor children in Newtown thought the same thing.
I will send Ben to school tomorrow, I will still worry non stop, but I will keep my faith in this world and pray that senseless tragedies will not happen again to anyone.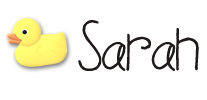 This post is written by
Sarah Coulsey
. She is a Wife, and Mother of two boys living in New England. This post may contain affiliate links.